US regulator speeds flavoured e-cigarette crackdown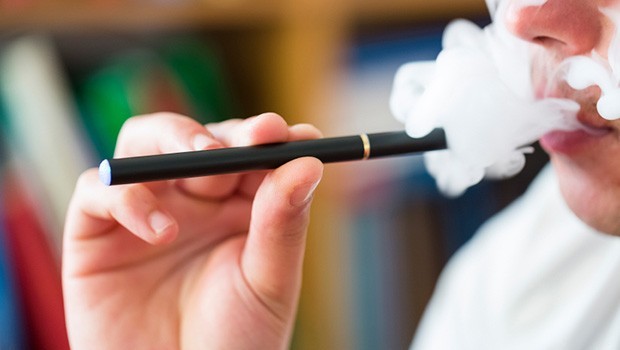 E-cigarette sales in the US will be restricted, according to U-turn announced by regulators on Wednesday and backed by President Trump.
In one of his last acts before he leaves the role, US Food and Drug Administration Commissioner Scott Gottlieb said sales of flavoured nicotine pods would be limited to websites, vape shops and other retailers that impose age restrictions.
The proposed measures, for which there is a 30-day public consultation period, will crack down on fruity flavors that are believe to be attracting underage users. Compliance policy will not change for tobacco-, mint-, and menthol-flavored vaping products.
Pointing to data showing more than a doubling to 3.6m US middle and high school students using e-cigs users in 2018, Gottlieb said in his statement this "epidemic-level" in youth use warranted the advancement of FDA policies aimed at preventing youth access to, and appeal of, flavored e-cigarettes and cigars.
As a result of its draft compliance policy, the FDA expect some flavored e-cigarette products will no longer be sold at all, that other flavored e-cigarette products and some flavored cigars that continue to be sold will be sold "only in a manner that prevents youth access" .
Gottlieb said, with the support of President Trump, the FDA was ending current compliance policy on flavored "electronic nicotine delivery system" products other than tobacco-, mint-, and menthol-flavored and bringing forward its enforcement of premarket review requirements, meaning manufacturers and retailers were put on notice that they may be subject to FDA enforcement for selling certain flavoured products without authorisation. Manufacturers of flavoured product will be expected to comply with the requirements of retail regulations in preventing the sale of their products to minors.
"We'll prioritize enforcement to prevent the access and appeal of these products to kids," he said, adding that the summer will see the agency unveil the first television advertisement aimed at educating children about the risks of e-cigarettes.
Shares in British American Tobacco, which owns the Vype, Vuse and Chic vapour brands, were down more than 3% to 2,983p on Wednesday afternoon, while Imperial Brands, which owns the Blu ecig brand, was down almost 2% to 2,587p. US rival Altria, which invested $12.8bn in a 35% stake in Juul vaping brand beloved of younger users, was up slightly to $55.87.