US grocery chain Kroger to buy rival Albertsons in $24.6bn deal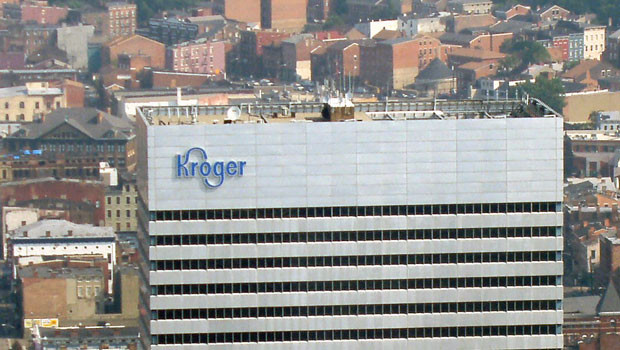 US grocery chain Kroger has agreed to buy rival Albertsons in a $24.6bn deal.
Under the terms of the agreement, Kroger will buy all of the outstanding shares of Albertsons common and preferred stock for $34.10 per share.
The purchase price represents a premium of approximately 32.8% to the unaffected closing price of Albertsons on 12 October.
Albertsons said on Friday that together, the companies currently employ more than 710,000 associates and operate a total of 4,996 stores, 66 distribution centres, 52 manufacturing plants, 3,972 pharmacies and 2,015 fuel centres.
"The combination creates a premier seamless ecosystem across 48 states and the District of Columbia, providing customers with a best-in-class shopping experience across both stores and digital channels," it said.
"Both Kroger and Albertsons Cos. are anchored by shared values focused on ensuring associates, customers and communities thrive. The combined company will drive profitable growth and sustainable value for all stakeholders."
Shares of London-listed online supermarket Ocado - which has a partnership with Kroger - surged on news of the deal, trading up 11% at 484.50p at 1220 BST.