US blacklists Chinese tech firms ahead of crunch trade talks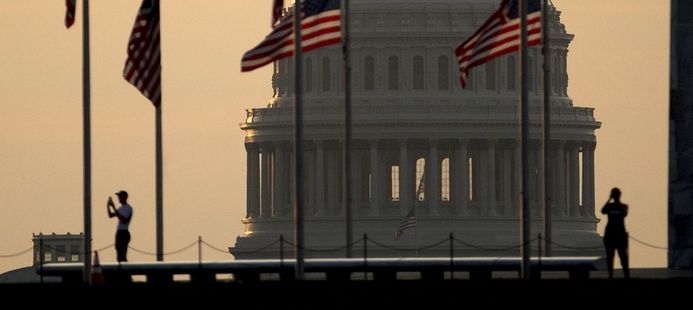 The companies, which specialise in surveillance and artificial intelligence, include Hikvision, Zhejiang Dahua Technology, iFlytek, Xiamen Meiya Pico Information and Yixin Science and Technology. Hikvision has a market value of around $40bn and claims to be the world's leading provider of surveillance equipment.
All were placed on the so-called Entity List by the US Commerce Department. Anyone on the Entity List is barred from dealing with American businesses without prior government approval.
The Commerce Department said the companies, along with 18 Chinese government agencies and the regional government of Xinjiang Uighurm which had also been placed on the list, were "implicated in human rights violations and abuses in the implementation of China's campaign of regression, mass arbitrary detention, and high-technology surveillance against Uighurs, Kazakhs and other members of Muslim minority groups."
Secretary of commerce Wilbur Ross said: "The US government cannot and will not tolerate the brutal suppression of ethnic minorities within China. This action will ensure that our technologies, fostered in an environment of individual liberty and free enterprise, are not used to repress defenceless minority populations."
In a statement, Hikvision said it had been "engaging with administration officials over the past 12 months to clarify misunderstandings about the company and address their concerns. Punishing Hikvision, despite these engagements, will deter global companies from communicating with the US government, hurt Hikvision's US business partners and negatively impact the US economy."
The Chinese government had denied the accusations levelled against it, including that it was sending Muslims to re-education camps.
The move risked further souring the already-strained relationship between Beijing and Washington ahead of crunch trade talks. The two sides were due to meet on Thursday, but at the weekend China appeared to indicate that it was unwilling to meet some of Donald Trump's core demands.
Donald Trump, meanwhile, had told reporters during the preceding week that if a deal was "not going to be 100% for us, then we're not going to make it".
Separately, a report by the South China Morning Post on Tuesday said that the Chinese delegation was planning on cutting short its stay in Washington by one night, before the talks had even got under way.
Political tensions were also hanging over the talks, with Trump facing impeachment calls and Beijing battling the escalating crisis in Hong Kong.
Barring an agreement, the US was set to raise tariffs on $250bn-worth of Chinese imports to 30% from 25% on 15 October.