US's Biden calls for end of era of 'shareholder capitalism'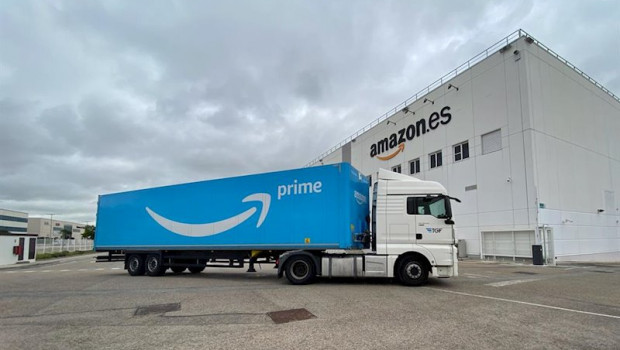 The Democratic Party's presumptive nominee vowed on Thursday to "put an end" to an era "shareholder capitalism", saying that the days of Amazon not paying federal taxes were numbered.
According to some analysts, his remarks weighed on the stockmarket while some commentary labelled his choice of words as "populist".
In a speech at a manufacturing plant near his hometown of Scranton, Pennsylvania, Biden also said that he would strengthen unions and fight to strengthen smaller companies and entrepeneurs, while cracking down on big businesses.
"It's time that corporate American pays their fair share of taxes," Biden said.
"The days of Amazon paying nothing in federal income tax are over. Let's make sure workers have power and a voice. It's way past time to put an end to the era of shareholder capitalism – the idea that the only responsibility a corporation has is to its shareholders.
"That's simply not true and it's an absolute farce. They have a responsibility to their workers, to their country. That isn't a new or radical notion."
At the same event, Biden unveiled his proposal for a $700bn jobs programme while accusing Donald Trump of enriching his "cronies and pals", arguing that it had led to the offshoring of American jobs and lower taxation for the "ultra-wealthy".
Biden also proposed an increase in the main corporate tax rate from 21.0% to 28.0%.
"During this crisis, Donald Trump has been almost singularly focused on the stock market, the Dow and the Nasdaq. Not you. Not your families," Biden said.
"If I am fortunate enough to be elected president, I'll be laser focused on middle class families, the working class families like where I came from in Scranton."
The Trump campaign hit back, pointing out what it said had been the weaknesses of Biden's policies during his time as vice-president under Barack Obama.
"We don't need to guess what a Biden economy would look like since Americans have been forced to live through it once already," Trump campaign national press secretary, Hogan Gidley, said.
Gidley argued that Biden's policies were to blame for the slowest economic recovery since the Great Depression, weak job growth and lower wages.
"Biden's [North American Free Trade Agreement] destroyed 850,000 American jobs and his inexplicable support for China killed millions more and forced 60,000 American factories to close."