UBS's Orcel leaves door open to Santander, but only on original terms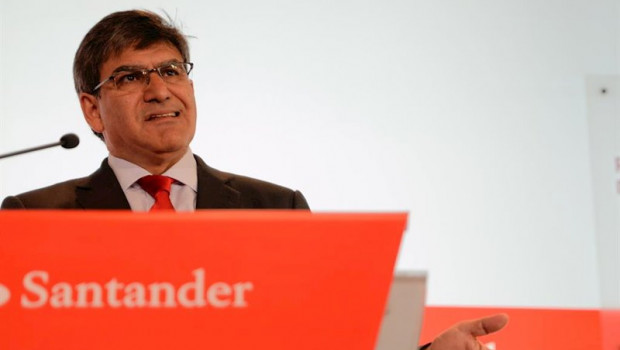 Talks between lawyers for ex-UBS investment bank boss Andrea Orcel and Santander remain deadlocked following Orcel's request to be reinstated as the Spanish lender's chief executive officer - a demand which looks very unlikely to be met.
Failing that, sources familiar with Orcel's thinking say he seeks full transparency into the reasons that led to his dismissal so as to clear his reputation, together with adequate compensation for the damages incurred as per his contract with Santander.
Some background facts ...
On 15 September 2018, Santander announced to financial markets that Orcel had been chosen to take the reins, only to retract four months afterwards, on 15 January.
Santander first argued that the cost of bringing the Italian banker onboard was more than its board had expected and what it could justify, but later reports revealed that the lender had signed an "offer letter" and knew full-well for how much it was on the hook.
The situation is unparalleled for two reasons. Never before had the CEO of a large global financial institution been terminated without cause before assuming his position.
Equally surprising for a position of this calibre is that a separation agreement was not in place that would have averted the year-long legal saga that unfolded.
True, that "offer letter" indicated that for Orcel's hiring to become effective certain conditions had to be met, among them approval from the European Central Bank, from its board of directors and from its shareholders at the next AGM in the following month April.
The ECB never opposed Santander's pick, which City insiders say is equivalent to an approval, as the regulator never greenlights anyone, it simply reserves the right to reject any appointment.
In fact, the ECB is known to be pushing for all euro area lenders to clearly separate the functions of chairman and chief executive officer, a division that industry sources say has never truly existed at Santander.
Instead, the lender awards extraordinary powers to its executive chairperson, including asking retail shareholders to syndicate their voting rights to hers, allowing Ana Patrica Botin, Santander's current chairwoman, to wield nearly 40% of the voting power at an AGM.
As for the board's approval, the offer letter was signed by Jaime Perez Renovales, the secretary of the board. Does anyone believe that he did so without the consent of its remaining members?
But most interesting is the case of Santander's shareholders, both retail and institutional.
Typically, a very large slice of the former syndicate their vote to Botin, despite some observers criticism of the practice, which they say give the CEO, Botin, an undue and unusually large amount of power in the bank's decision-making processes, not to mention to almost allow her to hand-pick herself.
Furthermore, some reports indicate that not all of Santander's institutional investors are happy with its share price performance and want to make deep changes to the lender and how it is run.
So if Botin had wanted to proceed with the appointment of Orcel, who she herself had picked in the first place, is it not then that her ability to clinch shareholders' approval was a foregone conclusion?
Yet Botin and Santander pulled their offer.
According to Spain's largest financial daily, Expansion, the offer letter sent to Orcel allowed for either side to do just that - with no claim on the other side.
Even if that interpretation is correct, and some legal experts believe it is not under Spanish law, Orcel's allegation that it was in fact Botin who chose not to proceed appear to hold water.
Why might she have done that? For some insiders knowledgeable about the situation, it was because although there was a clear understanding of the value that Orcel would bring to Santander, she later became worried about the level of influence he would have in the bank.
"It's not about the money"
As for the money, for starters, the Italian had already made a small fortune during his previous career as an investment banker, having worked at Goldman Sachs and Merrill Lynch and later UBS, making the grade of Executive Chairman at Merrill and President of the investment bank and CEO of the UK operations of the Swiss outfit - before being poached by Botin herself.
Not only that, Orcel offered to cut the bill to Santander of paying part of the compensation owed to him by UBS from slightly over €52.0m to roughly €35.0m.
Speaking of money, despite, at least on paper, only being Santander's chairwoman, Botin's annual compensation package easily exceeds those of other chairpersons and of most CEO's at other European banks.
Orcel and Botin are next due to cross swords on 13 April, in a preliminary hearing before a lower court in Madrid, likely followed by the trial itself a few weeks or months afterwards.
That is of course, unless Santander honours its word first.
Santander's take on matters
When asked for comment, a spokesperson for the lender pointed Sharecast to the press statement that it had issued back on 26 July.
At the time, Santander said that the offer letter given to Orcel does not constitute a contract under Spanish law, with one having never been completed or fulfilled, among other reasons because it was dependent on the specifics of the buyout compensation from Santander to Orcel and the notice period set out by UBS.
The Spanish lender also alleged that Orcel did not make his best efforts to get UBS to pay half the deferred compensation owed to him, having alleged conveyed to "many" executives at Santander that he was confident that UBS would agree.
Santander also claimed to have evidence that Orcel had shown understanding of why the board took the decision which it did.