Uber wins legal battle to continue operating in London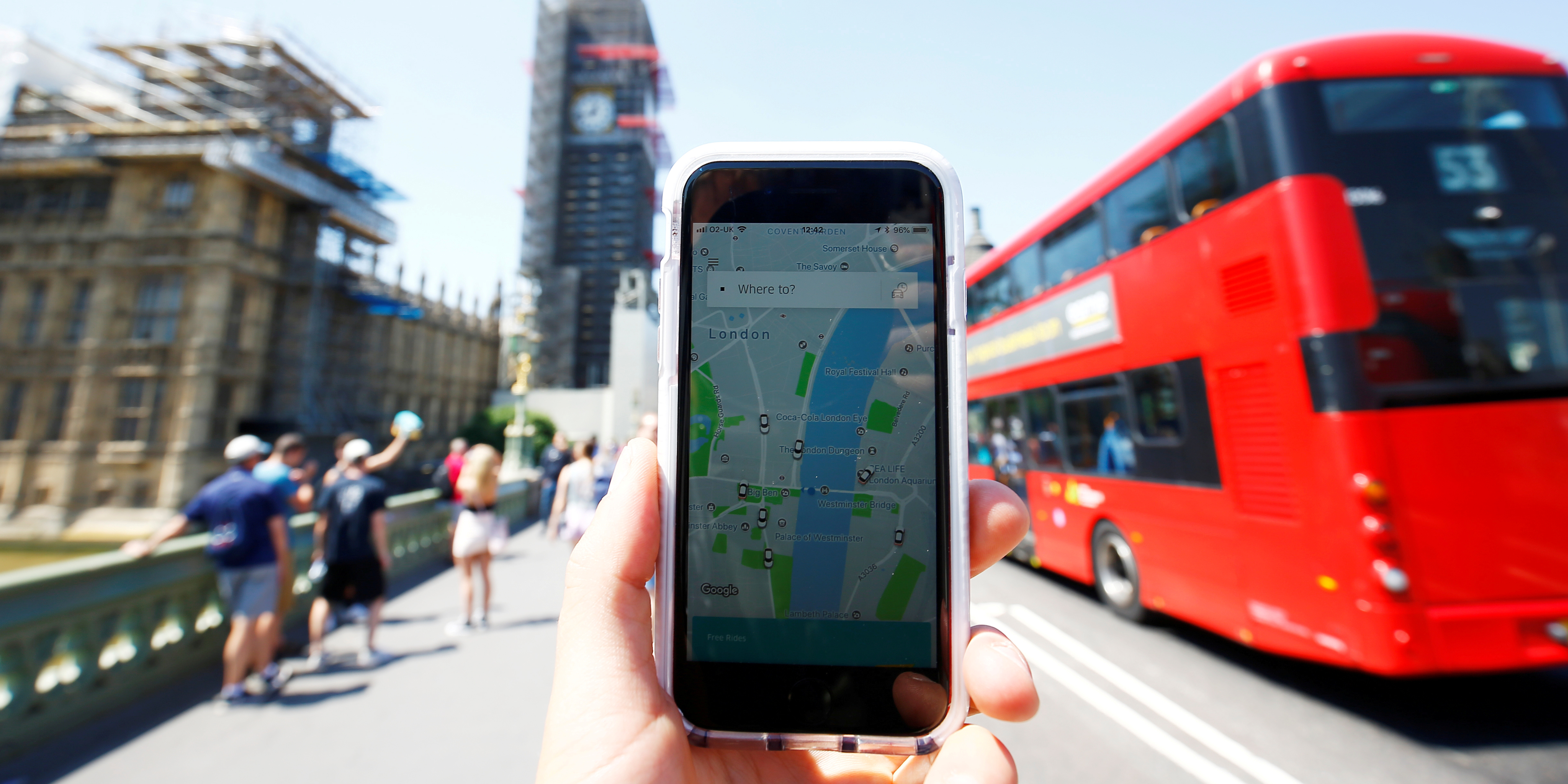 Uber is to continue operating in London, after a judge upheld its appeal against Transport for London's decision to revoke its operator licence.
TfL first announced it would not renew the ride-hailing app's private hire vehicle (PHV) operator licence in September 2017.
One of TfL's main concerns was a flaw that allowed unauthorised people to upload their own photographs to legitimate driver accounts, and then use those accounts to pick up passengers. It is thought the flaw led to nearly 15,000 unlicensed rides.
Uber took TfL to court after the first ban and secured a short-term, 15-month licence. But in November 2019 TfL once again rejected Uber's application for a licence over passenger safety concerns.
However, on Monday, magistrate Tanweer Ikram, sitting at Westminster Magistrates' Court, ruled that Uber had improved its systems and that "despite historic failings", it was now "a fit and proper person to hold a London PHV operator's licence".
Sadiq Khan, mayor of London, said: "Public safety is paramount, so TfL was absolutely right not to renew Uber's licence after identifying failures that directly put passengers in danger. I am pleased Uber have admitted their response to very concerns about passenger safety was inadequate, and since then Uber has made improvements."
He added that TfL would continue to "closely monitor" Uber and would take "swift action" should the app – which is used by around 45,000 drivers in the city – fail to meet the requisite standards.
Uber London is wholly owned by Uber Technologies, which is listed in New York. Shares in the Wall Street stock were ahead 4% in pre-market trading.