Toshiba mulls $20bn bid proposal from CVC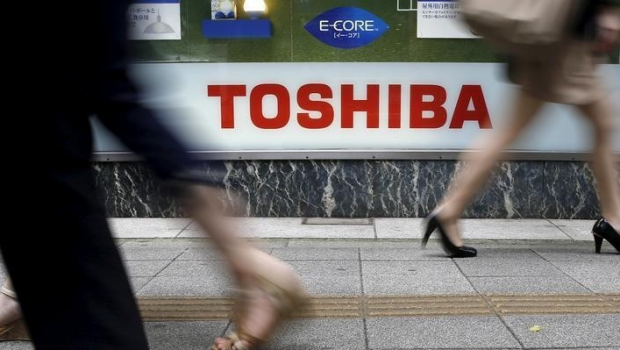 CVC Capital Partners is reported to have offered more than $20bn (£14.5bn) to buy Toshiba, setting up a potential bidding war between private equity groups for the Japanese conglomerate.
Shares of Toshiba rose 18% to 4,530 yen, a four-year high, after the news was reported by Nikkei Asia. Toshiba said it received an initial proposal from CVC on Tuesday and would "ask for further clarification and give it careful consideration".
CVC is planning to join up with corporate and financial partners to finance the buyout, which would be one of the biggest leveraged takeovers since the financial crisis, the Financial Times reported.
Other private equity firms have held talks with Toshiba about a buyout, including KKR, the FT said. Toshiba has been under pressure for more than five years after a $1.3bn accounting scandal pushed it to a record loss. The group came close to collapse two years ago and was forced into a defeat by activist investors in March 2021.
The potential deal highlights the financial power at the disposal of private equity groups armed with funds raised from investors seeking returns with interest rates at zero. The news helped propel equity markets with the FTSE 100 index up 0.8% to a 2021 high of 6,878 at 09:59 GMT.
Danni Hewson, an analyst at AJ Bell, said: "A blockbuster private equity bid for Japanese conglomerate Toshiba is likely to prompt speculation about which companies could be next to fall prey to the wall of cash private equity firms have built up in recent years."