Thyssenkrupp swings to FY loss, announces more job cuts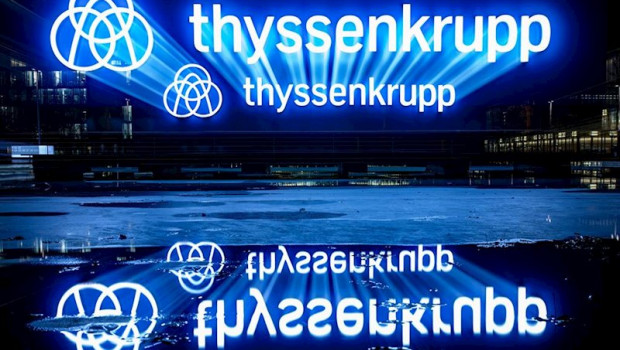 German steel firm Thyssenkrupp swung to a loss on Thursday, leading the group to cut jobs amid increased pressure on the company as a result of the Covid-19 pandemic.
Thyssenkrupp reported a loss of €5.5bn for the year ended 30 September and said it expects a further loss of at least €1.0bn in the current financial year due to spiralling restructuring costs.
The Essen-based group also added that it would cut 7,400 more jobs, taking the total number of roles at risk to 11,000, with the pandemic increasing pressure on it to speed up the sale of underperforming units.
Chief executive Martina Merz said: "We will have to move further into the 'red zone' before we have made Thyssenkrupp fit for the future.
"The next steps could be more painful than the previous ones. But we will have to take them".
As of 1025 GMT, Thyssenkrupp shares were down 6.98% at €4.56 each.