Tensions mount between China and Germany over Huawei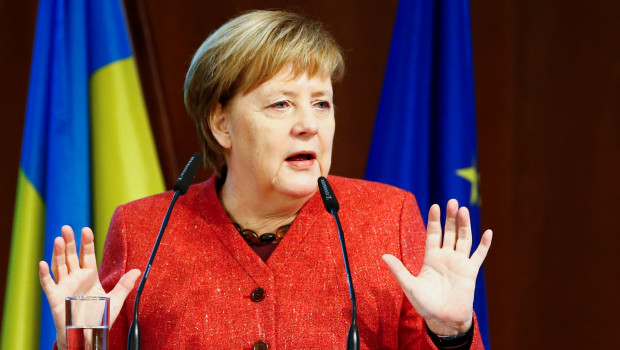 Tensions between China and Germany have started to mount after it emerged that the eurozone's largest economy was considering potentially excluding Huawei from the rollout of its 5G mobile network.
Huawei has come under intense scrutiny recently over claims, led by the US, that the Chinese telecoms company could be used by Beijing for espionage or even cyber sabotage. Both Beijing and Huawei vehemently deny the claims, but the company has still faced bans around the world, and the US continues to put pressure on allies over Huawei.
Last week a draft bill went before the German parliament that, if passed, would ban "untrustworthy" 5G vendors, so designated where there is a "risk of state influence without constitutional control, manipulation or espionage", according to the Financial Times.
That was seen as a potential reference to Huawei and on Saturday China's ambassador Wu Ken was reported as saying: "If Germany were to take a decision that leads to Huawei's exclusion from the Germany market, there will be consequences."
He then referenced Germany's car industry, which accounted for around a quarter of the 28m cars sold in China last year. "Could we say that these German cars are no longer safe because we're in a position to manufacturer our own cars?" Wu asked, according to Handelsblatt.
On Monday, a German government spokesman declined to respond to the comments directly. But according to Bloomberg, he told reporters: "Our position on the security issue with respect to the expansion of the 5G network is driven by the need for security, not industry considerations." He added that the government had yet to finalise its security criteria.
China is Germany's largest trading partner, with €200bn in bilateral trade per year, and the car industry - a cornerstone of Germany's manufacturing-reliant economy - depends heavily on the Chinese market.
SP Angel said: "China is flexing its economic muscle yet again, this time with a veiled threat to Germany if the nation's policy makers ban the use of Huawei 5G.
"[Wu's] statement highlights how China will use access to its market, as well as to raw materials, to get what it wants."
Edward Moya, a New York based senior market analyst for Oanda, said: "Much of the trade war focus falls upon the US and China's 20-monrth long battle and the transatlantic one, but we could see global growth take a big hit if Germany follows through the US request for banning Huawei. China is Germany's largest trading partner."
Shares in BMW, Daimler and Volkswagen started Monday under pressure but recovered marginally as the session wore on. As at 1500 GMT, all were largely flat.