Target beats the Street in best holiday quarter since 2005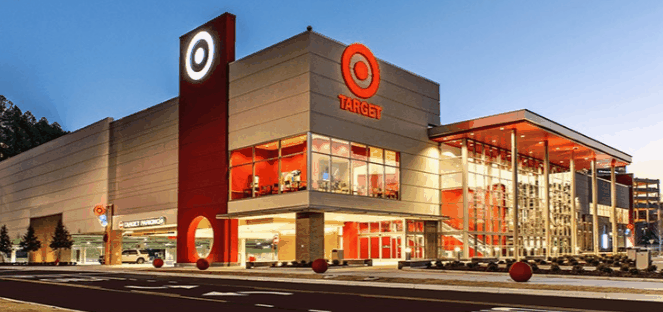 Target turned in its strongest holiday trading period earnings in 13 years on Tuesday, boosted by sales at stores that had been open for at least a year.
The Minneapolis-based retailer turned in a record adjusted earnings per share of $1.53, while digital sales soared more than 25% for the fifth year in a row despite a 26.5% slide in net income to $799m.
Revenues were flat at $23bn.
Sales at stores open for at least a year grew 5.3%, versus analysts' expectations of a 5.1% improvement, with store sales creeping forward 2.9%.
Online sales shot up 31%, as Target's e-commerce business made up 2.4% of the overall same-store sales growth during the quarter.
"While we'd described 2018 as a transition year, it also turned out to be one of the most productive in our history," said chief financial officer Cathy Smith earlier in the week.
Looking forward, Target anticipates a low-to-mid-single-digit increase in same-store sales and a mid-single digit increase in net income. Adjusted earnings were pegged to come in somewhere around $5.75 and $6.05 per share.
Target also plans to remodel around 300 stores in 2019 and another 300 in 2020, as it looks to focus more on small-format stores in places like Santa Barbara, Cape Cod, Washington, DC and Seattle.
As of 1450 GMT, Target shares were up 1.33% to $77.01 each.