SoftBank rebounds to $12bn quarterly profit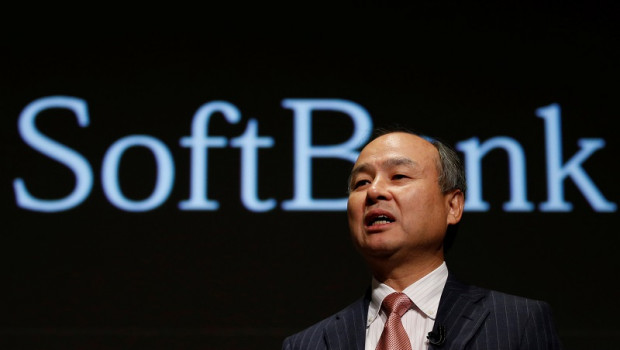 SoftBank has rebounded from its historic loss with $12bn quarterly profit, fuelled by the high-profile investment in tech including backing from Uber and Slack.
The recovery comes after a very rocky stretch for the Japanese tech conglomerate founded by Masayoshi Son.
This is the first quarter in the past year that it has not reported an operating loss. Losses earlier in the year forced SoftBank to go ahead with a $41bn asset sale programme to fund share buybacks and reduce debt.
For the April to June quarter, SoftBank reported a 12% rise in net profit amounting to $12bn which was above analysts' forecasts according to S&P Global Market Intelligence.
Profits were also boosted by the partial sale of its stake in the newly combined mobile company consisting of its US unit Sprint and larger rival T-Mobile. The $100bn Vision Fund, turned in an investment gain of $2.8bn.
The Vision Fund was boosted by a positive period for tech companies in the US stock market such as Uber and Slack. The Vision Fund's fortunes have also benefited from strong initial public offerings in the US market.
Son said at the earnings briefing that the company was taking a defensive tack: "Every day is like a war, cash is the defence for us."
Its shares ended down 2.5% ahead of the earnings announcement, versus a 1.9% rise in the benchmark Nikkei index. The stock has risen almost 140% since March lows.