Shares in Bayer fall sharply on Roundup setback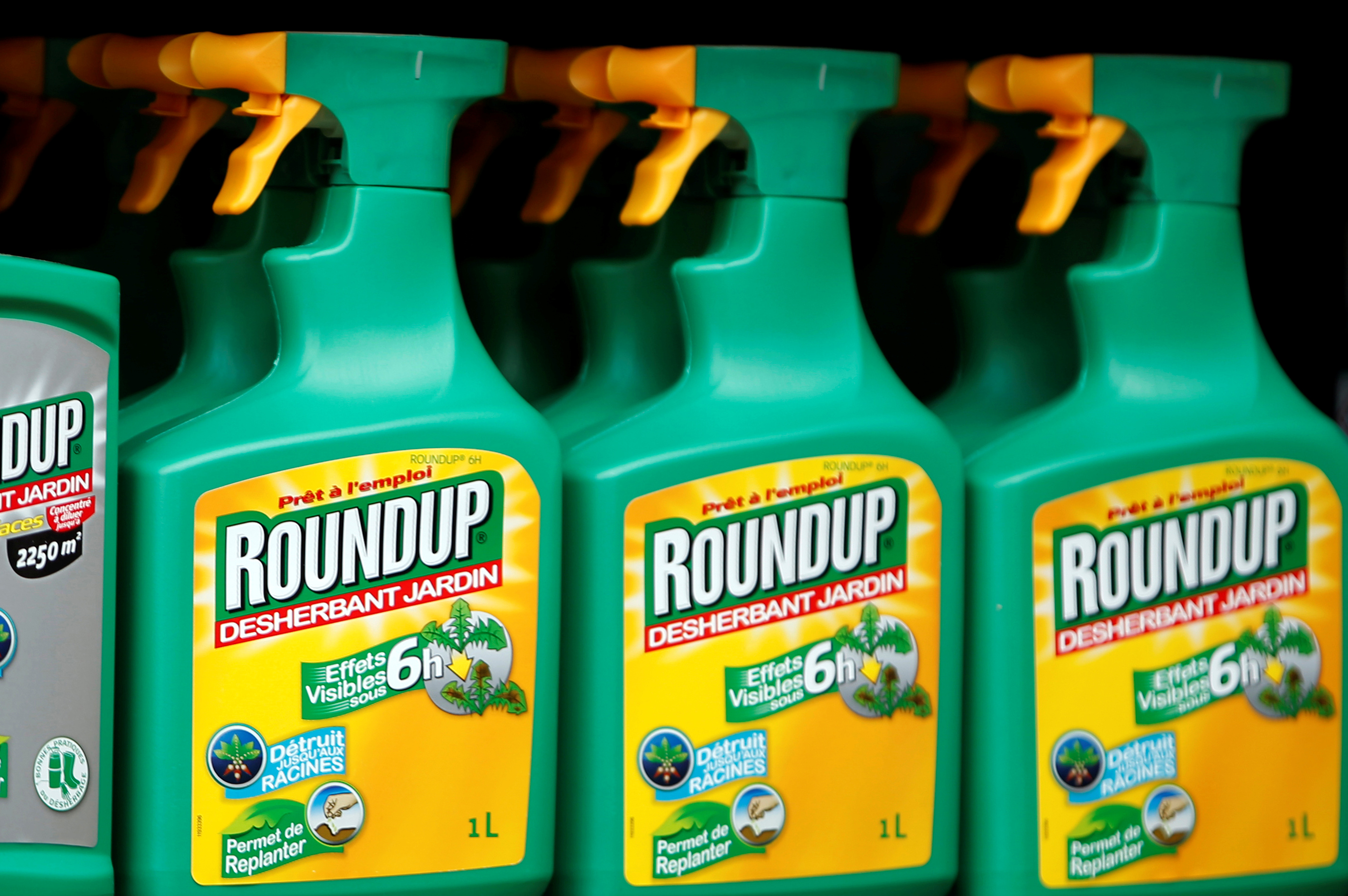 President Joe Biden's administration has recommended the US Supreme Court reject an appeal by Bayer, sending shares in the German drug and agrochemical giant sharply lower.
Bayer asked for leave to appeal to the Supreme Court last year, after a lower court upheld $25m in damages awarded to Edwin Hardeman, a resident of California. Hardeman blamed Bayer's Roundup weedkiller, which he had used regularly over a 26-year period, for his cancer diagnosis.
Before making its ruling, the Supreme Court asked in December for the Biden administration to give its views, and on Tuesday solicitor general Elizabeth Prelogar said Bayer's appeal should be rejected.
Supreme Court justices generally back recommendations from the solicitor general.
As at 1300 BST, Bayer's shares had lost 9%.
Bayer, which on Tuesday posted forecast-beating first-quarter earnings, believes cancer claims against Roundup and its active ingredient, glyphosate, have no clear scientific basis. It has also argued that the product was cleared for use by the US Environmental Protection Agency, which said the product was not carcinogenic when used as directed.
In a statement, Bayer said it believed it still had "strong legal arguments" to support the Supreme Court taking on the case.
Bayer acquired Roundup in 2018, when it bought Monsanto for $63bn. In July, it took an additional litigation provision of $4.5bn for Roundup-related lawsuits, on top of a $11.6bn it had already set aside.