SberBank reports bumper year for trade finance unit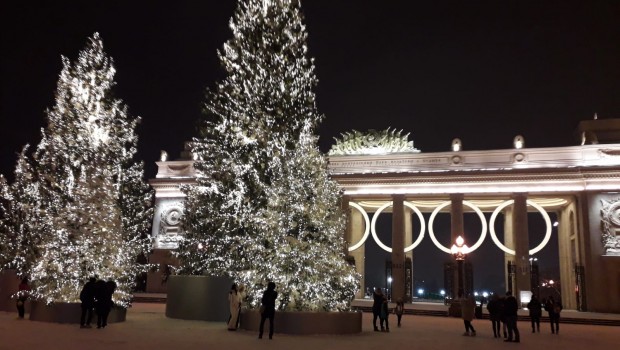 Russia's largest lender saw its trade finance arm boom in 2020 thanks to the adoption of artificial intelligence to identify new business opportunities.
In parallel, Sberbank also deployed new digital technologies to streamline and accelerate its services.
The initiatives put in place drove a 70% jump in the aggregate value of Sberbank's trade finance and documentary operations to reach $54.5bn and saw the lender awarded Global Trade Review's Leaders in Trade 2020 award as the Best Trade Finance bank in Eastern Europe.
Commenting on the performance of the trade finance unit, its director, Evgeny Kravchenko, emphasised the role played by Sberbank's use of big data to identify new niches for trade finance development.
"Machine learning methods are being applied to data on domestic and international transactions of customers. Unique in size for Russia, the data includes trillions of payments across dozens of billions of commercial business connections," said Kravchenko.
"Recommender systems based on this data result in better identification of customers' needs in ensuring secure settlements with Russian and international letters of credit and financing trade deals."
Sberbank offers its trade finance products in all 18 countries in which it operates with group members having reported a threefold jump in the volume of transactions among each other involving companies and counterparties from more than 80 countries.
Commodity trade finance deals meanwhile grew by 45% year-on-year by volume, with more than 20m tonnes of goods being financed, including grain, oil products, metals and fertilisers.
CTF products allow clients to raise funds using goods for export as collateral which are repaid afterwards repaid with the proceeds from their sale.
In parallel, the number of escrow accounts surged by a factor of eight when compared to the previous year, aided by new technologies that allow clients to open letters of credit and escrow accounts remotely.
By integrating Sberbank's Application Programming Interface into clients' internal systems, deal signing times were cut from several days to a few seconds with 85% of escrow accounts now being being opened online.
At times, all LOC transactions with corporate customers were conducted electronically through the SberBusiness mobile app, whose redesign shrank the issuance time for LOCs to 10 minutes and allows users to past payments within the same day.
There was also a brisk take-up of SberBank's online mobile application, which saw the number of LOC opened double, including to finance purchases of real estate, shares, stakes in businesses, art, pay for services, and so on.
Sberbank also more than doubled the number of LOC transactions with small businesses and micro-sized businesses, helped by the start of a training project with the Delovaya Sreda platform.