Santander on track to beat full-year earnings estimates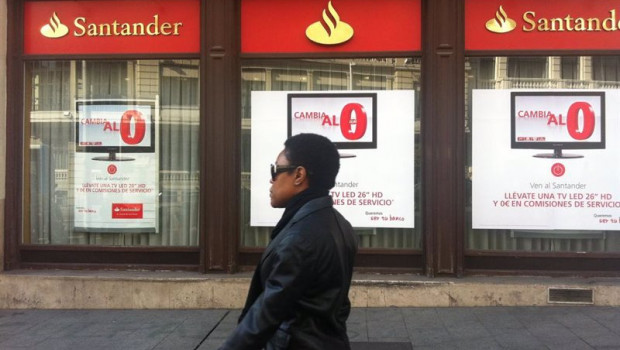 Santander beat analysts' estimates for second quarter profits and said that it might surpass its own guidance for the full-year.
The lender posted net income of €2.1bn for the three months to June, driven by consumer lending at its US unit and a decline in provisioning.
Underlying profits in the US and Europe nearly tripled during the quarter to reach €1.63bn and €1.43bn, respectively.
New net loan provisions meanwhile shrank by 44% from the year earlier period to €1.76bn.
Indeed, Santander may be relatively well-positioned to benefit from a rebound in global economic activity given its presence in three of the countries that are expected to grow most quickly, the US, UK and Spain.
Linked to its performance in the US, earlier in July, the lender bought US broker dealer Amherst Pierpoint and offered to buy out minority shareholders in its US consumer business.
Santander also reiterated its goal of paying out 40-50% of its underlying profits to shareholders.
Its common equity tier one ratio was at 12.11% at quarter end, above a target range of 11.0-12.0%.
Shares of Santander ended the session lower by 3.04% to €3.06.