Samsung reveals new foldable phone during Oscars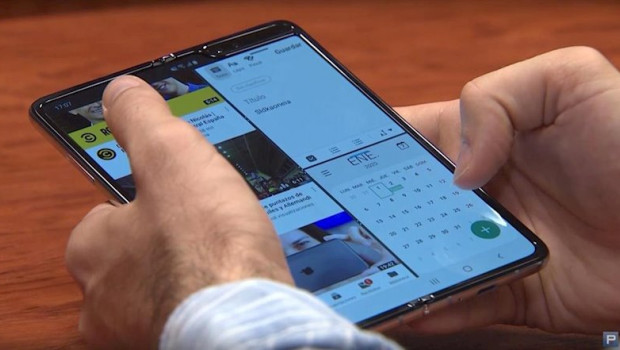 Samsung released its new foldable phone in a television commercial during the Oscars Award ceremony.
The South Korean tech giant is set to officially launch the phone at its annual "unpacked" event on 11 February.
According to CNBC, various leaks have suggested that the device will be called the Galaxy Z Flip.
Last month, Samsung confirmed the new model would have a different design to its previous model, the Galaxy Fold, which launched in 2019.
It's unclear whether the new model is a follow-up or a companion to the $2,000 Galaxy Fold. With a smaller screen, this phone is rumored to be significantly cheaper.
Just last week, Motorola launched its own foldable flip phone and based on the images in the ad, the two phones have a very similar look.