Roche releases positive data from latest 'Gazyva' trial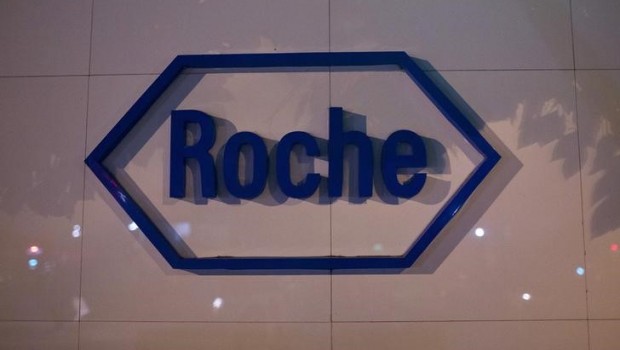 Roche announced data from the phase 2 'NOBILITY' study investigating the safety and efficacy of 'Gazyva', or obinutuzumab, for adults with proliferative lupus nephritis on Monday.
The Swiss pharmaceuticals giant said the study met the primary endpoint with Gazyva in combination with standard of care, being mycophenolate mofetil or mycophenolic acid and corticosteroids, demonstrating superiority compared to placebo plus standard of care.
Patients treated with Gazyva showed increasing rates of complete renal response from week 52 to week 76, with 40% of patients in the Gazyva group achieving complete renal response, compared to 18% of patients in the placebo group at week 76.
It said Gazyva also met key secondary efficacy endpoints, showing improved overall renal response and serologic markers of disease activity as compared to placebo.
No new safety signals were observed with Gazyva in the study at the time of the analysis.
Through week 76, Roche said serious adverse events and serious infections were not increased with Gazyva.
The data was presented as a late-breaking oral presentation at the American Society of Nephrology's Kidney Week 2019 in Washington, DC, on 8 November, and at the 2019 American College of Rheumatology Annual Meeting in Atlanta, Georgia, on 10 November.
"We are very encouraged by the positive results from the NOBILITY study, which suggest that Gazyva may provide a clinically meaningful benefit for adults with proliferative lupus nephritis;a condition for which there is a strong need for more effective and targeted treatment options," said Roche's chief medical officer and head of global product development Levi Garraway.
"These results support the continued development of Gazyva for people with lupus nephritis and underscore our longstanding commitment to pursue new treatment options that may benefit the lupus community."
Roche described lupus nephritis as a "severe and potentially life-threatening" manifestation of systemic lupus erythematosus, resulting from inflammation of the kidneys, with proliferative lupus nephritis being the most severe form and associated with high-risk of end-stage renal disease and death
In September 2019, the US Food and Drug Administration granted 'breakthrough therapy designation' to Gazyva for adults with lupus nephritis, based on the phase 2 NOBILITY study data.