Roche gets FDA approval for Babesia parasite test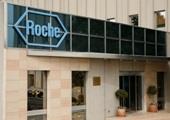 Roche has received approval from the US Food and Drug Administration (FDA) for the cobas Babesia test for use on the cobas 6800/8800 Systems, for individual blood donation testing, it announced on Friday.
The Swiss pharmaceuticals giant said it was its first commercially available whole blood test to screen donations, and followed FDA-updated industry guidance in May recommending screening and testing for Babesia, to reduce the risk of transmitting the parasite through transfusions.
It explained that cobas Babesia detected parasites that live in red blood cells.
The test was an "important advancement", the board said, as the Babesia parasite could not be detected in traditional plasma or serum samples.
Roche said the test was able to detect the four common species of Babesia, and employed the new whole blood collection tube, which simplified Babesia sample preparation by consolidating steps within the tube itself to provide an efficient solution for testing laboratories.
In most cases, Roche said the Babesia parasite was transmitted to humans through the bite of an infected tick, although the parasite could also be transmitted through blood transfusions or from mother to foetus during pregnancy.
The parasite infected and destroyed red blood cells, which could lead to anaemia and related life-threatening complications, particularly in the elderly or otherwise immunocompromised patients.
In healthy people, the infection could be asymptomatic, or cause a range of mild flu-like symptoms.
"We are dedicated to helping save patients' lives by providing advanced solutions to enable the protection of the global blood supply from infectious diseases," said Thomas Schinecker, chief executive officer of Roche Diagnostics.
"With the approval of Roche's first whole blood test used in blood screening we can help healthcare professionals further diminish potential risks of infection from transfused blood products."
"In addition, we hope to help customers improve their lab efficiency by simplifying sample prep while ensuring maximum detection of infectious pathogens in the blood and the safety of the blood supply for the patients we serve."