Qantas plans 6000 job cuts, $1.9bn raising as part of recovery plan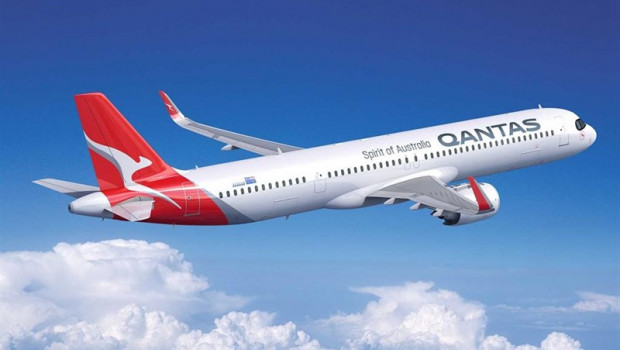 Qantas is planning to cut 6,000 jobs and raise AUD 1.9bn as part of its three-year recovery plan as it struggles to cope with the ongoing slowdown in air travel demand in the wake of the Covid-19 pandemic.
The Australian flag carrier will also continue to stand down half its 30,000 workforce as it does not expect international flights to resume to normal levels until July 2021.
Chief executive Alan Joyce said the company would raise AUD 1.9bn in fresh capital through its first capital raising in more than over a decade in response to the crisis.
The airline will spend AUD 1bn of the cash on the "right-sizing" of the business, with about AUD 600m expected to be spent on redundancy payments alone, and AUD 400m to pay down debt, leaving Qantas with net debt of AUD 4.7bn and net liquidity of AUD 4.6bn.
It will also retire its six remaining Boeing 747s immediately, six months ahead of schedule, while its 12 Airbus A380 superjumbos will be grounded for at least three years.
The new measures were expected to help the company lower costs by AUD 15bn over three years as it targeted an extra AUD 1bn in recurring savings each year.
The raising is part of a three-year Covid-19 recovery plan that includes a 20% cut in the workforce and grounding about 100 aircraft, including most of its international fleet, for up to 12 months.
"We're having good discussions with the government about possibly extending jobkeeper, or some other form of support, for those in the aviation industry who will be stood down for an extended period," he said, referring to the government's employment support programme.
The airline also announced that it had shelved the AUD 200m dividend payment that it had been due to make to shareholders in September.
Qantas is currently burning through AUD $40m a week. Joyce in early May ruled out an equity raising after Qantas secured AUD 1.55bn in debt secured against its Boeing 787 Dreamliners, because the airline had another AUD 2.7bn in unencumbered aircraft it could use to access further loans.
However, on Thursday Joyce said it that in the current environment it would be better to raise fresh cash to cover a significant restructure and redundancies while protecting its rare investment-grade credit rating.
"You could have avoided or delayed doing that over a period of time but we didn't think that was in the interests of the company, or the interests of our people," Joyce said.
The Transport Workers' Union national secretary, Michael Kaine, accused Joyce of being "quick to cut jobs and hang workers out to dry".
"Before Qantas slashed thousands of workers' jobs and takes more of its planes down to the pawn shop it should be lobbying the federal government for an extension to jobkeeper and financial support to allow the airline to weather the crisis," he said.
"The Qantas CEO is very good at walking the halls of Canberra when it suits his agenda, yet he is quick to cut jobs and hang workers out to dry. We are demanding that he halt these redundancies until the federal government makes an announcement on jobkeeper."
(Writing by Frank Prenesti. Editing by Michele Maatouk)