Pressure grows on WeWork founder to step aside - reports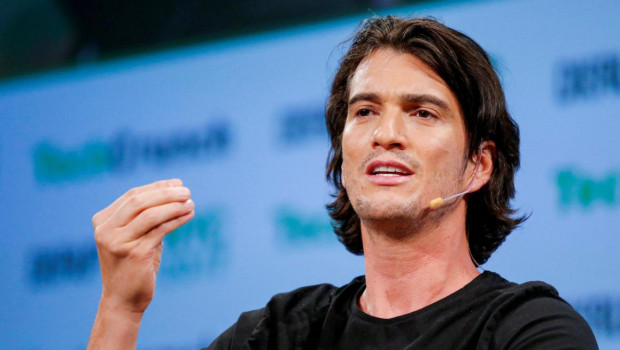 Investors in WeWork are agitating for founder Adam Neumann to step down as chief executive, according to reports.
The pressure is coming from Softbank, the biggest investor in the American office-sharing start-up, according to The Wall Street Journal and Reuters, citing multiple unnamed sources.
The Japanese bank is expected to call for a board meeting to demote him as early as this week, the Financial Times reported. SoftBank vice chairman Ron Fischer sits on the WeWork board.
WeWork declined to comment.
The move comes just weeks after the much-hyped loss-making business pulled its initial public offering. At the start of this year, WeWork was valued at $47bn but its valuation has since tumbled to between $10bn and $20bn.
Neumann founded the business and is seen as instrumental in driving it forward. But potential investors have been unnerved by reports of his allegedly erratic behaviour, including reports of drug use, an unconventional management style and possible conflicts of interest.
WeWork's corporate governance has also been thrown into focus. Early documentation for the IPO said Neumann's shares would carry 20 times the votes of ordinary shares and that his wife, co-founder Rebekah Paltrow Neumann, would be involved in picking his successor in the event of his death. Investor hostility saw Neumann's voting rights reduced and Paltrow Neumann removed from succession decision.
It was apparently not enough, however, and earlier this month We Company - WeWork's parent - said it was delaying the IPO. Neumann told staff he was "humbled" by the decision and that he had lessons to learn about running a public company.
At the time, We Company said it was aiming for the IPO to happen by the end of the year.