Porsche makes €75bn debut on choppy markets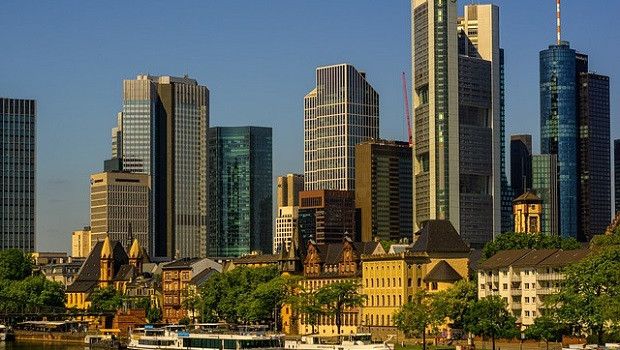 Shares in Porsche AG pushed higher on Thursday after the luxury car marque made its €75bn debut on the Frankfurt market.
The shares were priced at €82.50, at the top end of the proposed range, and debuted at €84. By 1045 BST they were trading at just over €86 in Frankfurt, against a backdrop of volatile markets and concerns about the macroeconomic outlook.
Volkswagen Group has spun off a 12.5% stake in the Stuttgart-based brand, making it Germany's biggest initial public offering since Deutsche Telekom's in 1996. Volkswagen will use proceeds from the float to fund investment in electric vehicles, although shareholders will also receive a special dividend.
Laura Hoy, equity analyst at Hargreaves Lansdown, said: "Investors were keen to get in the driver's seat at Porsche, with shares issued at the top end of the proposed range."
But she noted that "appetite for shares in Europe's largest IPO in years was muted" once the shares started trading, "given the ongoing market data and increasingly worrying macroeconomic data. Porsche's unconventional management structure likely didn't help matters".
Preferred shares do not have voting rights, and Volkswagen chief Oliver Blume will continue as head of Porsche, which Hoy said "[raised] questions about whether the automaker is actually going it alone".
Victoria Scholar, head of investment at Interactive Investor, said: "Porsche [is] seen as the crown jewel of the VW Group.
"Porsche hopes this flotation will help to fund its shift towards batter technology and becomes as successful as Ferrari's IPO in 2015. However, there are concerns that Blume is spreading himself too thinly with [dual] role."