Pfizer-BioNTech booster does neutralise Omicron, preliminary study shows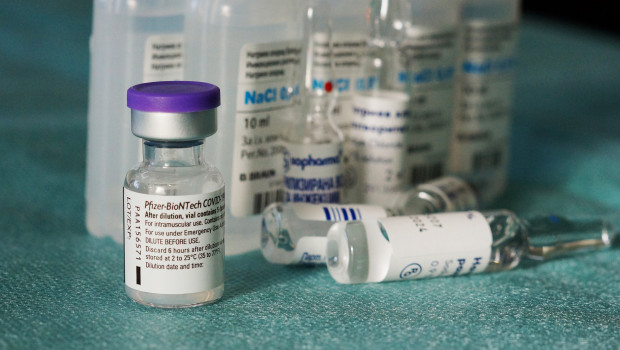 Three doses of the Covid-19 vaccine developed by Pfizer and BioNTech do neutralise the Omicron variant of Covid-19, the results of a preliminary study revealed.
Two doses of the vaccine on the other hand revealed a "significant" reduction in neutralisation titers, the two companies said.
Giving a third dose of the vaccine, known as BNT162b2, generated a 25-fold increase in neutralising antibodies against Omicron when compared to just two doses.
"Titers after the booster dose are comparable to titers observed after two doses against the wild-type virus which are associated with high levels of protection," the companies added.
The drug giant also observed that because 80% of the so-called epitopes in the virus's spike protein that are targeted by CD8+T cells were not affected by the mutations in the Omicron variant, two doses "may still" induce protection against severe disease.
Development of an Omicron-specific shot was ongoing and the vaccine was expected to be available by March, should it be needed in order to boost the level and duration of protection.
No change was expected in the companies' capacity for producing four billion doses in 2022.
As of 1234 GMT, shares of Pfizer were up 0.73% to $52.09 in pre-market trading and those of BioNTech 1.29% lower at $298.84, although the latter were coming off their lows.
-- More to follow --