Nissan CEO resigns after admitting he was overpayed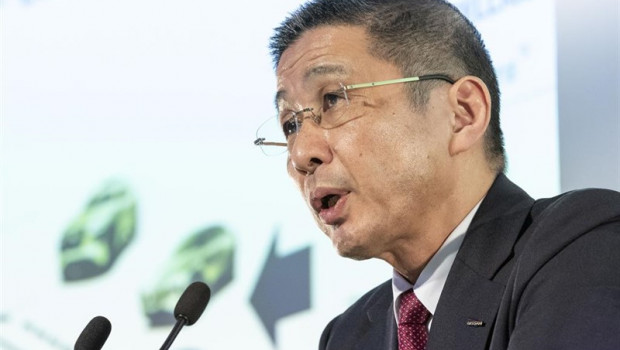 Nissan CEO Hiroto Saikawa has resigned on Monday after months of trying to pull the company out of the chaos unleashed by the ousting of Carlos Ghosn in November.
The company's board of directors announced Saikawa's departure will take effect on 16 September and that Chief Operating Officer Yasuhiro Yamauchi would be stepping into his shoes as CEO until a replacement was found.
Saikawa recently admitted that he and other Nissan executives had been overpaid as part of a stock-options payment plan for executives. He denied any wrongdoing, and said he would return excess funds.
Nissan has been trying to get back on its feet after the an investigation into alleged misconduct by former chairman Ghosn and Greg Kelly, a former Nissan director, cost the company about $327m.
In the months since, and amid falling profitability, Nissan announced plans to slash 9.0% of its workforce. The Japanese automaker's operating profit tumbled to just $15.0m in the second quarter of 2019.
Shares in Nissan finished the Tokyo session 0.22% lower following news of Saikawa's departure.