Nikola shares plummet after founder and chairman steps down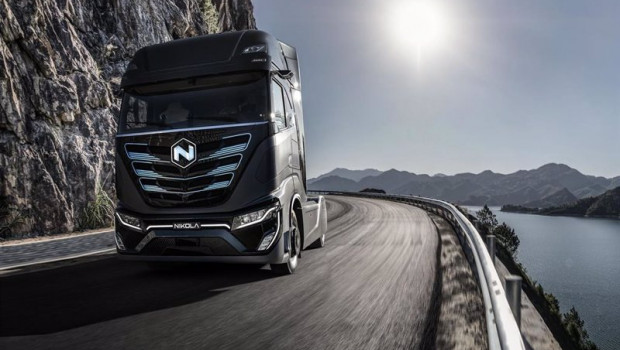 Nikola shares plummeted further after the company's executive chairman and founder announced that he would be stepping down.
Executive chairman Trevor Milton said: "Nikola is truly in my blood and always will be, and the focus should be on the Company and its world-changing mission, not me."
The zero-emission truckmaker's stock had roughly halved in value since 8 September, when a 'short-seller' calling itself Hindenburg Research published a report in which it alleged that Nikola had made multiple false statements around its products and technologies.
That same day Nikola inked a strategic partnership with GM which saw America's largest original equipment manufacturer take an 11% stake in Nikola.
Media attention had focused, in particular, on Hindenburg's assertion that Nikola had released phoney videos of one of its trucks in which they appeared to already be fully operational.
In response, on 14 September, Nikola issued a public statement, saying: "Yesterday, an activist short-seller whose motivation is to manipulate the market and profit from a manufactured decline in our stock price published a so-called "report" replete with misleading information and salacious accusations directed at our founder and executive chairman.
"To be clear, this was not a research report and it is not accurate. This was a hit job for short sale profit driven by greed."
Fellow board member and former GM vice-president, Stephen Grisky, would take Milton's place - effective immediately.
For his part, Milton touted the "deep bench of talent" that the company had developed over the years and that it could now draw on.
He also praised Grisky, highlighting his 30 years of experience working at multiple other firms.
Shares of Nikola were off by 27.99% to $24.62 ahead of the opening bell following Milton's announcement.