Netflix shares plunge as subscriber numbers fall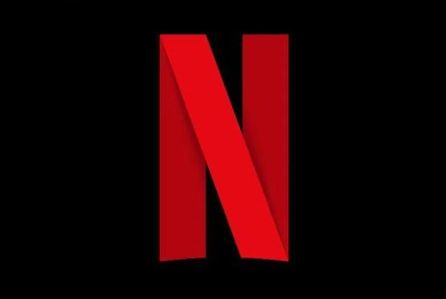 Shares in Netflix have plunged after the streaming service reported its first fall in subscribers in over a decade.
The US firm, which reported first-quarter numbers late on Tuesday, said revenue growth had slowed "considerably".
Group revenues were $7.87bn compared to $7.71bn in the fourth quarter, while diluted earnings per share came in at $3.53. Global streaming paid memberships were 221.64m, down on the fourth quarter's 221.84m and were expected to fall further in the second quarter, to 219.64m.
Netflix told shareholders: "In the near term, we're not growing revenue as fast as we'd like. Covid clouded the picture by significantly increasingly our growth in 2020, leading us to believe that most of our slowing growth in 2021 was down to Covid pull forward. Now, we believe there are four main inter-related factors at work."
These include the high number of households sharing accounts, and growing competition. Macro factors, including sluggish economic growth, rising inflation and the war in Ukraine, are also taking their toll, Netflix added.
In response, Netflix is now expected to assess ways to monetize sharing, as well as potentially changing its pricing structure, including introducing adverts.
But the stock still fell sharply following the announcement, tumbling 26% after the bell. As pre-market trading got underway on Wednesday, by 0930 BST Netflix had lost a further 25%. The stock has fallen 42% so far this year.
Russ Mould, investment director at AJ Bell, said: "Signs of trouble have been growing in recent months for Netflix, and now we've had the full warning that growth is below expectations.
"There are some radical changes to Netflix's business model now on the table. It will be interesting to see how its biggest shareholders view its changes of executing them with any success, or whether its back to the drawing board with fresh thinking and potentially fresh leadership."
Michael Hewson, chief market analyst, at CMC Markets, said: "Despite yesterday's disappointing first quarter update, Netflix remains the number one streaming company, with still a fairly low churn rate. Nonetheless, the biggest challenge going forward will not just be a more intensive landscape competition rise but also the rising cost of living.
"This in turn will prompt a sharp reassessment of further subscriber growth estimates across the sector, with Disney+, Apple TV and Amazon Prime expected to come under similar scrutiny, although on their part they have other review streams to fall back on. Netflix has no such buffer."