Musk announces short trips to Mars will be ready by next year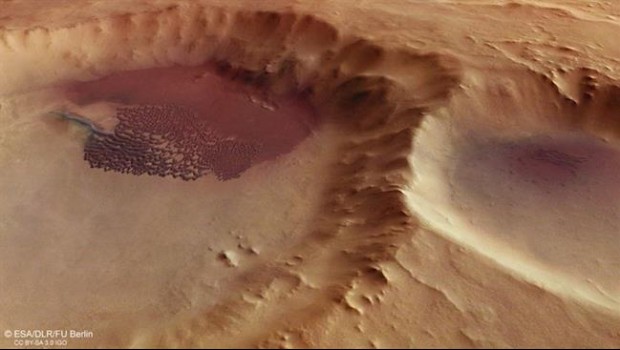 Elon Musk, Tesla and SpaceX founder has announced his intention to send rockets on short trips to Mars by as soon as 2019.
At a question and answer session at the Austin,Texas South by Southwest festival on Sunday, Musk said "we are building the first Mars, or interplanetary ship, and I think we'll be able to do short trips, flights by the first half of next year."
Nevertheless, he admitted that his timelines are sometimes off the mark.
The announcement follows news that SpaceX plans to send a cargo mission to Mars in 2022, its first step towards building a human colony on the Earth's nearest planetary neighbour, with Musk's stated aim being to turn the Red Planet into the most popular tourist destination.
Costs for the necessary rocket system are expected to be surprisingly, at between $5 to $6m per flight, according to Musk, although to date the key requirement that it be reusable had yet to be met.
Musk also believed SpaceX's example would help prod rivals companies and other governments to follow its lead. "I think once we build it we'll have a point of proof something that other companies and countries can go and do. They certainly don't think it's possible, but if we do they'll up their game."
Plans for his Martian station included many of the essentials needed to make it habitable which were expected to evolve with time.
"The explosion of entrepreneurial opportunity will begin, because Mars will need everything from iron foundries to pizza joints," he said, going on to joke that, "Mars should have really great bars […] The Mars bar."
Separately, at the weekend, Musk's other company, Tesla, announced it was temporarily stopping the production lines for the Model 3 electric sedan.
The Model 3 is manufactured at the company's Fremont, California factory, although its battery packs are produced in the Nevada Gigafactory.
"Our Model 3 production plan includes periods of planned downtime in both Fremont and Gigafactory 1. These periods are used to improve automation and systematically address bottlenecks in order to increase production rates. This is not unusual and is in fact common in production ramps like this," said a spokesman for the company via email.
According to Tesla, the Model 3 was geared to broadening the customer base for electric cars, with the manufacturer predicting it would produce 2,500 cars per week in the next ramp up.