Morgan Stanley quarterly profits beat expectations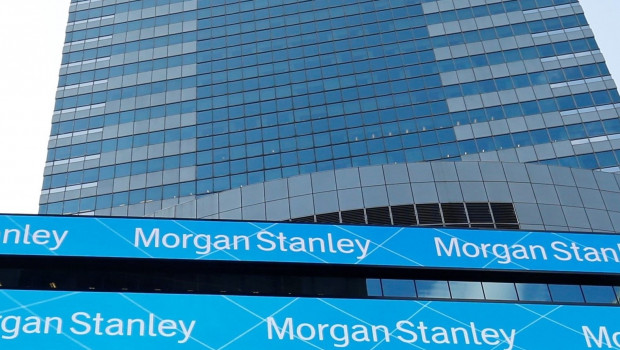 Investment bank Morgan Stanley posted quarterly profits that beat expectations on Wednesday amid a surge in mergers and acquisitions and an increased level of fees from advising on deals.
Morgan Stanley said profits rose to $3.59bn, or $2.01 on a per share basis, in the three months ended 31 December, up from $3.27bn, or $1.81 per share, a year ago. Analysts were expecting the firm to post earnings of $1.91 per share.
The New York-based outfit said revenues rose to $14.52bn from $13.59bn in the year-ago period, with investment banking revenues rising 6% to $2.43bn and revenues in its wealth management unit improving more than 10% to $6.25bn.
While equity underwriting revenues were down year-on-year, Morgan Stanley advised on 420 deals in 2021, including some of the biggest initial public offerings, including that of Amazon-backed electric vehicle maker Rivian Automotive, and generated $53.0m during the quarter.
As of 1330 GMT, Morgan Stanley shares were up 1.58% in pre-market trading at $95.50 each.