Morgan Stanley flies past Q4 estimates after year of acquisitions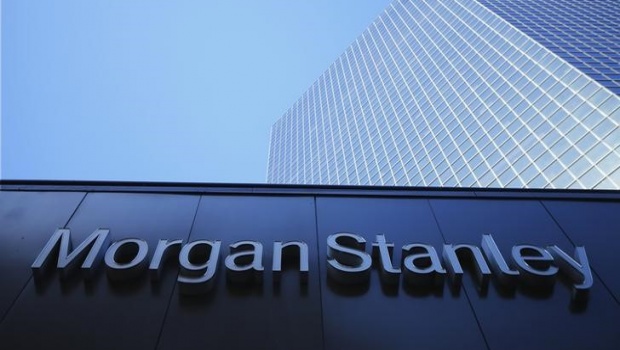 Morgan Stanley beat Wall Street's estimates for its fourth quarter, capping a record year for the lender which saw it acquire ETrade and Eaton Vance.
"We enter 2021 with significant momentum, and I am very confident in our competitive position and our opportunities for continued growth," Morgan Stanley boss, James P. Gorman said on the back of the results.
The lender's revenues jumped by 25.6% from the year earlier period to reach $13.64bn, for a 51.2% increase in net profits to reach $3.39bn.
Further boosting its bottom line was a decrease in its expense efficiency ratio from 75% to 68%.
Adjusted earnings per share meanwhile came in at $1.81, easily beating analysts' median estimate for $1.27.
In the fourth quarter, net revenues at its Institutional Securities unit were nearly 40% stronger to roughly $7.0bn, as revenues from equity underwriting more than doubled to $1.0bn.
Within the same unit, Sales and Trading also posted a bumper quarter, with net revenues 32% stronger to $4.22bn.
In Wealth Management, net revenues soared 24% to $5.68bn but in Investment Management they fell 18.9% to $1.1bn.
At the full-year level, total net revenues grew 16.4% to reach $48.2bn, led by a 27% surge at its Institutional Securities unit to $25.95bn.
Net revenues from Sales and Trading were especially strong, soaring by 37% to $18.79bn.
Growth in net revenues at its Wealth Management unit were muted however ver the latest 12-month stretch, rising by 7% to $19.1bn.
As of 1343 GMT, shares of Morgan Stanley were 1.96% higher to $76.46.