Microsoft delivers better than expected results, cloud sales stay strong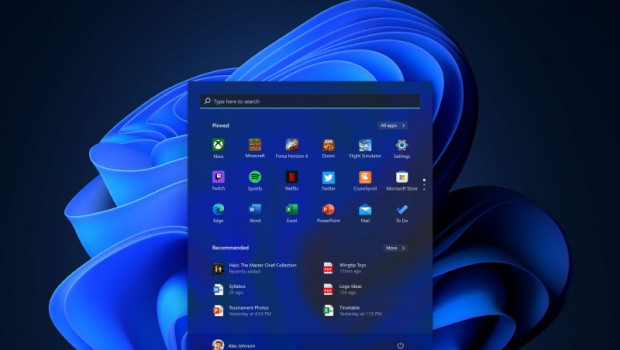 Microsoft delivered better than expected quarterly profits and sales on the back of another strong showing for its 'cloud' business.
Nevertheless, the technology giant's boss, Satya Nadella, chose to emphasise the company's track record in successfully entering and servicing growing new markets.
"We are innovating across the technology stack to help organizations drive new levels of tech intensity across their business," Nadella said.
"Our results show that when we execute well and meet customers' needs in differentiated ways in large and growing markets, we generate growth, as we've seen in our commercial cloud – and in new franchises we've built, including gaming, security, and LinkedIn, all of which surpassed $10 billion in annual revenue over the past three years."
Net income jumped by 47% to $16.5bn during the firm's fiscal fourth quarter, for adjusted earnings per share of $2.17 (consensus: $1.92).
The company's topline meanwhile grew by 21% to $46.2bn (consensus: $44.3bn), as sales from its Azure unit jumped 46%
Sales at the Productivity and Business Processes arm, which includes the company's iconic Office software, jumped 25% to $14.7bn.
Revenues at the Intelligent Cloud division were up 30% at $17.4bn, helped by a 51% jump in Azure sales.
The latter triggered a dip in Microsoft's share price overnight, because investors are wary of a slowdown in that fast-growing segment, which was boosted by foreign currency gains this time around.
If not for those currency gains, Azure sales would have risen by 45%, less than the 50%-plus growth rates observed over the preceding two quarters.
However, in a conference call with analysts, Microsoft's finance chief, Amy Hood, said that Azure's growth rates, and related currency impacts, should "remain relatively stable".
In More Personal Computing, which includes products such as Windows or Xbox, revenues came in at $14.1bn, up 9%.
Commenting on Microsoft's numbers, Steve Clayton, HL Select fund manager, said: "We hold Microsoft shares as one of the biggest positions in our HL Select Global Growth Shares fund precisely because of the qualities the company has shown today.
"Microsoft's long-established core products, Windows operating systems and Office software dominate their markets and look set to generate reliable cash flows for years to come. Their Azure cloud computing division is the number 2 global player and is growing like Topsy. Microsoft may be huge, but it is still growing at pace, as these figures demonstrate so clearly.
"Few things are as valuable as cash generative businesses with dominant market positions in growing markets. Microsoft fits the bill perfectly, especially with a rising proportion of its revenues coming from recurring sources, like Office 365."
As of 1128 BST, shares of Microsoft were adding 0.52% to $288.03.