Merck and Ridgeback report good results in trial for Covid-19 oral treatment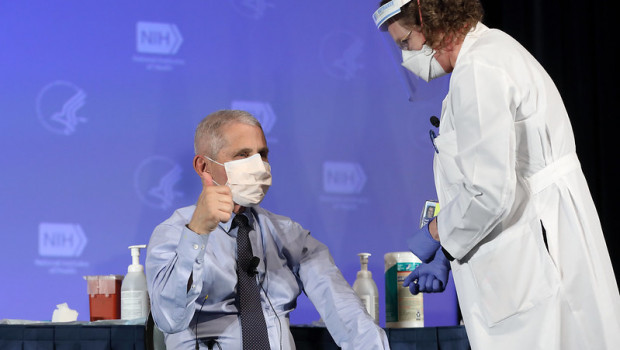 The oral treatment developed by America´s Merck and Ridgeback Biotherapeutics halves the risk of hospitalisation or death among those infected with Covid-19.
According to the results of an interim analysis, only 7.3% of the patients administered molnupiravir needed to be hospitalised, against 14.1% for those treated with a placebo - some of whom died.
"With the virus continuing to circulate widely, and because therapeutic options currently available are infused and/or require access to a healthcare facility, antiviral treatments that can be taken at home to keep people with COVID-19 out of the hospital are critically needed," said Wendy Holman, chief executive officer at Ridgeback Biotherapeutics.
"We are very encouraged by the results from the interim analysis and hope molnupiravir, if authorized for use, can make a profound impact in controlling the pandemic.
No deaths were reported among those who were given the treatment, versus eight among those who were not.
The trial was conducted among at risk, non-hospitalised patients with mild-to-moderate Covid-19.
Merck said it would seek Emergency Use Authorisation in the US as soon as practicable and submit applications with regulatory agencies around the world.
If granted EUA, Molupiravir might become the first approved oral medicine against Covid-19.
The study was stopped early because of those good results at the recommendation of an independent data gathering committee and after consultations with the Food and Drug Administration.
As of 1703 BST, shares of Merck were climbing 9.63% to $82.34.
Stock in rival Atea Pharmaceuticals, who Dow Jones Newswires's Charley Grant noted was expected to soon reveal data for its own treatment - jointly developed with Roche, against Covid-19, was climbing 22.04% to $42.79.
Pfizer was also due to come out soon with data for its own treatment.