Macy's quarterly sales slump amid ongoing Covid-19 pandemic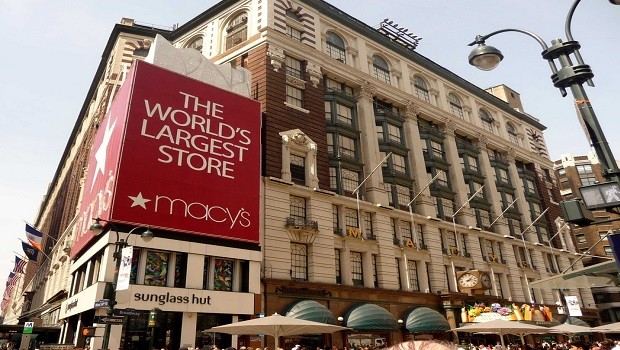 Retailer Macy's revealed on Thursday that quarterly sales had slumped more than a fifth as consumers dialled back spending throughout the Covid-19 pandemic.
Macy's posted a net loss of $91.0m, or $0.29 per share, a marked turnaround when compared to the net income of $2.0m recorded a year earlier.
Revenues were slightly ahead of estimates of $3.86bn at $3.99bn but net sales fell to $3.99bn from $5.17bn at the same time a year earlier.
Macy's said it now expects same-store sales to decline by a low- to mid-20s percentage in the current quarter, broadly in line with the 20.2% decline seen in the recently wrapped up period.
Digital sales surged 27% ahead of what was expected to be a tough holiday season ahead for the department store chain that has already had to lay off thousands of workers so far in 2020.
As of 1310 GMT, Macy's shares were down 3.0% in pre-market trading at $8.72 each.