Macy's online growth helps to smash Q1 expectations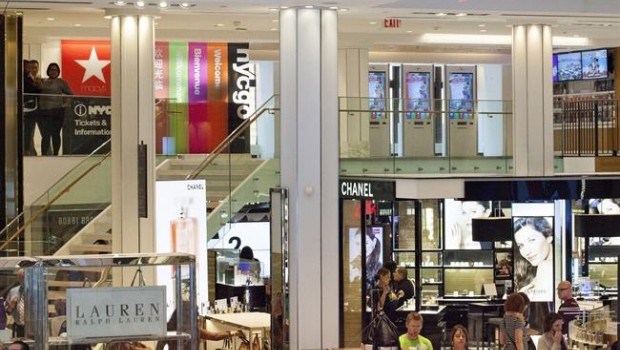 Macy's first quarter performance smashed expectations on Wednesday as online sales enjoyed double-digit growth and the company reiterated full-year guidance.
The American department store giant registered net income of $136m for the thirteen weeks ended 4 May, an improvement from $131m a year ago, while diluted earnings per share came in at 44 cents, smashing Wall Street's per-share expectations of 31 cents, according to a survey by Zacks Investment Research.
Revenue dropped slightly compared to the same period last year but still came in on tally with expectations at $5.5bn, with e-commerce sales growing at a double-digit percentage rate and mobile remaining as Macy's fastest-growing channel for sales growth, according to chief executive Jeff Gennette.
The results constitute something of a turnaround as the New York-listed retailer had seen its shares plummet in January, when it cut sales and earnings guidance following a challenging holiday season.
The company, which operates about 680 department stores under its eponymous brand and Bloomingdale's, has also been attempting to deal with mounting cost pressures associated with running brick and mortar stores, having closed more than 100 stores over the past several years and cutting management jobs in February.
Macy's said it was still on course to deliver its previously issued guidance for the full year, including net sales to hold steady from the previous year, flat to 1% higher comparable sales and diluted earnings per share of between $3.05 and $3.25.
Macy's shares were up 0.60% at 21.93p at 1600 BST.