L Brands to offload Victoria's Secret into private company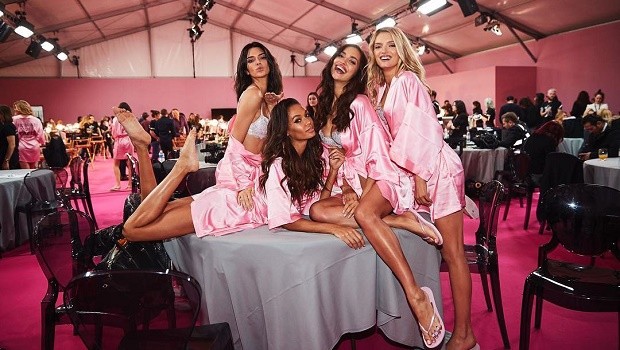 L Brands has agreed to offload its Victoria's Secret lingerie business into a private company in an attempt to revive the ailing brand.
Victoria's Secret, which also includes the Pink range, will become a separate company 55% owned by private equity firm Sycamore Partners and 45% owned by L Brands. Sycamore will pay L Brands about $525m (£408m) for the stake.
The deal, which gives Victoria's Secret an enterprise value of $1.1bn, will leave L Brands owning Bath & Body Works. The company said it would use the money it receives from the sale to cut debt.
L Brands also said when the transaction completes its chief executive and chairman Leslie Wexner will step down to become chairman emeritus. Wexner, 82, has been criticised for his links to the dead paedophile financier Jeffrey Epstein.
Victoria's Secret has lost money in 12 of the past 13 quarters as consumers have turned away from its provocative advertising and push-up bras in favour of more practical, comfortable products. L Brands had already scrapped its ostentatious fashion show to "evolve the marketing of Victoria's Secret".
Wexner said: "We believe the separation of Victoria's Secret Lingerie, Victoria's Secret Beauty and Pink into a privately held company provides the best path to restoring these businesses to their historic levels of profitability and growth … As a private company, Victoria's Secret will be better able to focus on longer-term results."
But analysts at Jefferies said the low price would do little to ease L Brands' debt and showed how desperate the company was to rid itself of Victoria's Secret. "Profits are evaporating. The brand has lost its way," Jefferies said.
L Brands' founder Wexner has faced unwelcome attention for his relationship with Epstein, a convicted paedophile who was arrested in 2019 for sex-trafficking and was later found dead in a prison cell. Epstein had helped manage Wexner's $7bn fortune and was a trustee for Wexner family trusts.
Wexner has said he was embarrassed to have been taken advantage of "by someone who was so sick, so cunning, so depraved".