Kering dismisses China fears as Gucci sales surge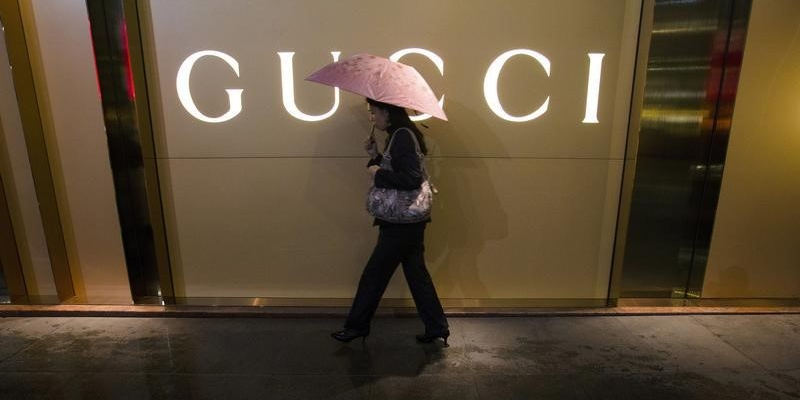 The owner of luxury brands Gucci and Yves Saint Laurent has shrugged off growing concerns about the strength of Chinese economy to post forecast-beating results.
France's Kering, which also owns Bottega Veneta and other high-end brands, said full-year revenues were ahead 29% at €13.7bn while recurring operating income rose 47% to €3.9bn. In the fourth quarter, organic sales were ahead 23% at E3.7bn, marginally higher than most analysts' expectations.
China's powerhouse economy has helped underpin the global economy in recent years and proved a boon for consumer companies and luxury brands in particular, as Chinese consumers have gone on shopping sprees both at home and overseas.
But the Chinese economy is now slowing, compounded by an increasingly bitter trade spat between Beijing and Washington, and some brands have begun to feel the pinch. In January, iPhone giant Apple saw its shares tumble after it warned of lower than anticipated sales in China.
But Kering said that all regions had contributed to revenue growth in 2018, with Asia-Pacific ahead 34.1%, North American up 37.3% and Japan ahead 23.7%. Western Europe saw revenues rise 23%.
Gucci, Kering's biggest brand, saw revenues improve 37% to €8.3bn and operating income increase 54% at €3.3bn. Kering said: "This excellent performance, in line with the prior year, reflects healthy and balanced growth in all regions, product categories and client segments. All regions reported very strong growth figures, led by Asia-Pacific – up 45% - and North America, up 43.6%."
Yves Saint Laurent's revenues rose 18.7% to €1.7bn, while operating income was ahead 22% at €459m.
Francois-Henri Pinault, Kering's chairman and chief executive, said it had been "an excellent year" against a backdrop of "an environment that was generally favourable but grew increasingly complex".
He added: "Our healthy, balanced and profitable growth reflects skilful execution of our strategy, rigorous financial discipline and a shared culture emphasising responsibility and commitment."
Looking forward, Kering said it continued to operate in "structurally high-growth markets".
But is also sounded a note of caution: "The group's operating environment remains unsettled with regards to the macroeconomic and geopolitical uncertainties, national trade policies and fluctuations in exchange rates, events that could impact consumer trends and tourism.
"Against this backdrop, in 2019 the group plans to pursue the strategic measures that it has successfully implemented in recent years, namely rigorously managing and allocating its resources to further enhance its operating performance, maintain a high level of cash flow generation and continuing to grow return on capital employed."
As at 10.30am GMT, shares in Kering were ahead 3%. Rival luxury brands LVMH and Burberry were also ahead, by nearly 2%, in Paris and London respectively.