Jeff Bezos accuses the National Enquirer of extortion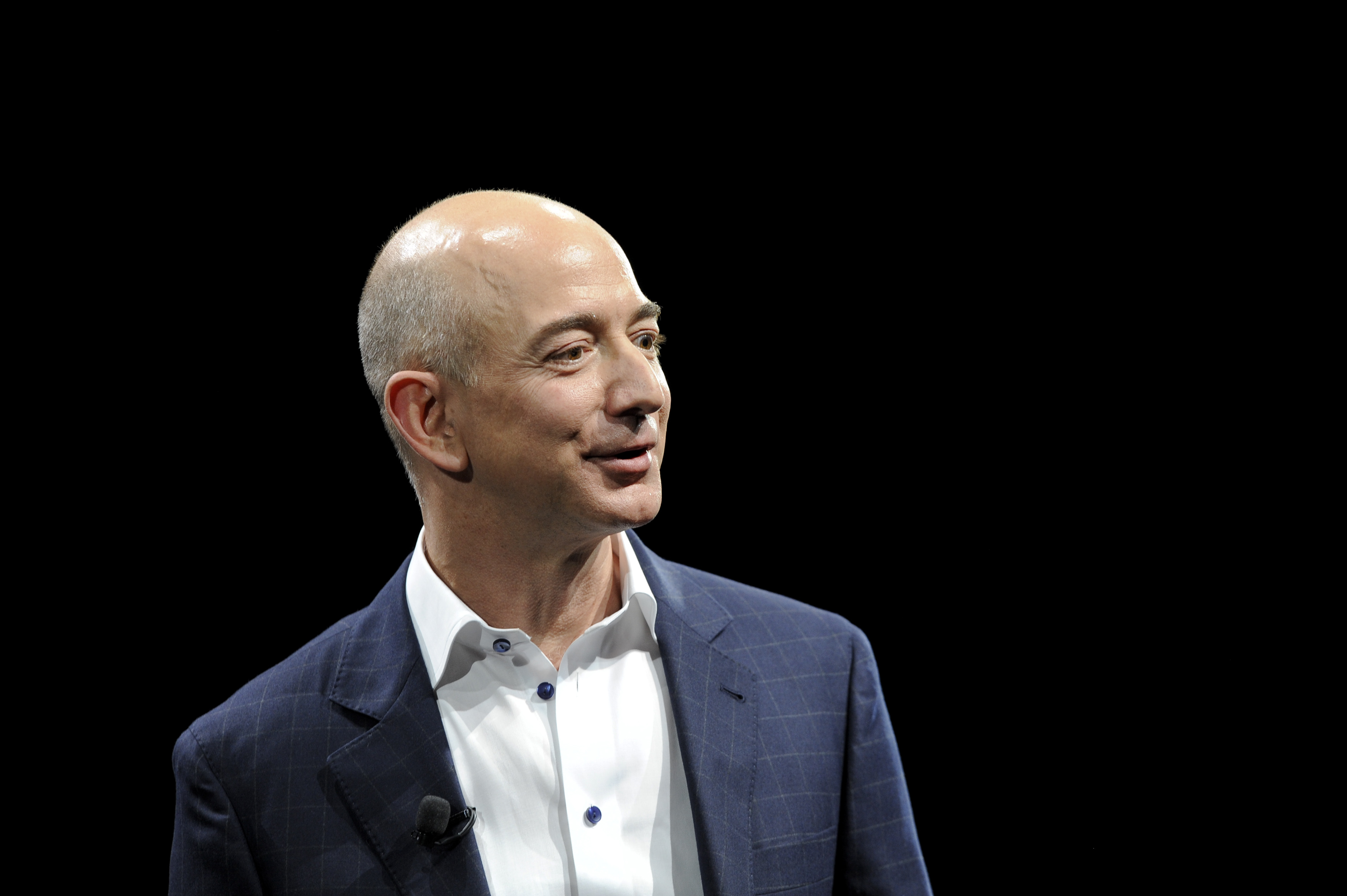 Jeff Bezos published a blog post on Thursday accusing the National Enquirer of trying to extort him by making intimate photos public unless he stopped investigating how other private photos and messages were obtained and whether the tabloid's reporting was politically motivated.
Amazon' chief executive officer, who also owns the Washington Post, titled the post "No thank you Mr. Pecker", referring to the chairman and CEO of American Media, David Pecker, which owns the Enquirer, and alleged that h had threatened him via e-mail warning that they would release compromising photos of him.
"Something unusual happened to me yesterday. Actually, for me it wasn't just unusual  —  it was a first. I was made an offer I couldn't refuse. Or at least that's what the top people at the National Enquirer thought. I'm glad they thought that, because it emboldened them to put it all in writing," Bezos wrote. "Rather than capitulate to extortion and blackmail, I've decided to publish exactly what they sent me, despite the personal cost and embarrassment they threaten."
Some of Bezos' text messages regarding his recent divorce and an alleged mistress were made public last month by the National Enquirer.
In the e-mail to Bezos, AMI wrote that they had evidence of 10 photographs of him and alleged mistress Lauren Sanchez, including nude selfies. As a result, Bezos employed private security consultant Gavin de Becker to "deterime the motives of the National Enquirer".
Bezos believes that his ownership of the Washington Post is key to the extortion and blackmail: "Here's a piece of context: My ownership of the Washington Post is a complexifier for me. It's unavoidable that certain powerful people who experience Washington Post news coverage will wrongly conclude I am their enemy.
"President Trump is one of those people, obvious by his many tweets. Also, the Post's essential and unrelenting coverage of the murder of its columnist Jamal Khashoggi is undoubtedly unpopular in certain circles.
"Several days ago, an AMI leader advised us that Mr. Pecker is "apoplectic" about our investigation. For reasons still to be better understood, the Saudi angle seems to hit a particularly sensitive nerve."
Bezos's blogpost also included an email from Jon Fine, an AMI lawyer, seeking "a public, mutually agreed upon acknowledgment from the Bezos parties, released through a mutually agreeable news outlet, affirming that they have no knowledge or basis for suggesting that AM's coverage was politically motivated or influenced by political forces, and an agreement that they will cease referring to such a possibility".