James Securities labels Sorrento Therapeutics a good bet to develop coronavirus 'antibody cocktail'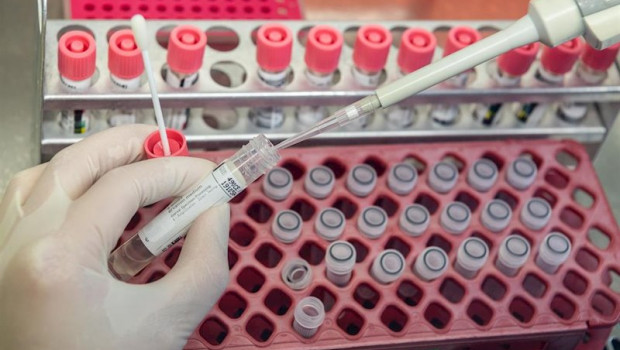 Shares in Sorrento Therapeutics were up ahead of the bell on Wednesday after analysts at James Securities said the firm was a safe bet to develop an "antibody cocktail" that could potentially prevent people from catching Covid-19.
Sorrento's early morning gains come after the group saw shares skyrocket 158% earlier in the month following an upbeat update on the results seen in a pre-clinical experiment of its Covid-19 virus antibody, STI-1499.
The Californian firm said STI-1499 demonstrated complete inhibition of SARS-CoV-2 virus infection in an in vitro virus infection experiment at a "very low antibody concentration".
Sorrento reiterated that it intended to put together an "antibody cocktail" product that would act as a "protective shield" against coronavirus infections.
James Securities said the stock was a good bet for market participants, stating the company would likely successfully develop its "COVI-SHIELD" antibody cocktail.
"We apply a probability of success of just 50%, but given the size of the indication, the valuation potential for Covid alone is large," said the analysts.
James' view also mirrored Sorrento's assertion that it would produce as much as 200,000 does a month, with management stating it could produce tens of millions of doses over just a short period of time.
As of 1340 BST, Sorrento shares were up 2.47% in pre-market trading at $5.40 each.