Inditex reaches 'turning point' as stores reopen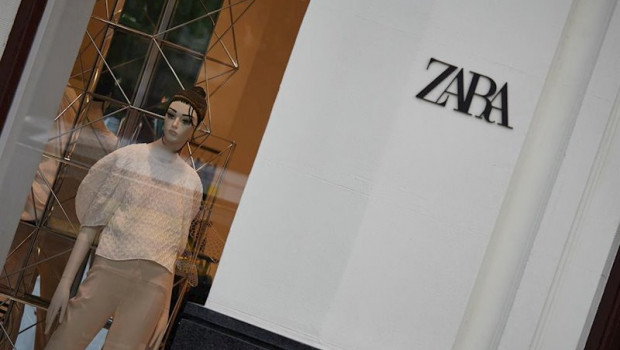 Zara-owner Inditex said on Wednesday it had hit a turning point in the second quarter as trading started to normalise, enabling the world's biggest fashion retailer to return to profitability.
The Spanish group has been hit hard by the Covid-19 pandemic, after lockdown measures closed most of its near 4,000 stores.
It reported net sales of €8.03bn in the six months to 31 July, compared to €12.82bn a year previously, while the operating loss came in at €198m against a profit of €2.04bn in 2019.
It swung to a pre-tax loss of €263m from a profit of €1.99bn last year.
But the chain said conditions had started to improve as the first half progressed and its stores around the world reopened.
"The group's performance saw a turning point during the second quarter, laying the foundation for a return to normal trading conditions," it said.
It meant Inditex was able to report a net profit in the second quarter, of €214m, compared to a loss of €409m in the first, although net sales were still down 31% on the previous year at €4.7bn.
Online sales also took off during the first half, ahead 74%.
Looking ahead, the group - which also owns Pull&Bear, Massimo Dutti and Bershka - said the autumn/winter collections had been "well received" and 98% of stores were now open.
In-store sales were "recovering progressively", while online sales continued to grow "at a remarkable pace".
Combined sales between 1 August and 6 September were down 11% in local currencies. In the same period a year earlier, they rose 8%.
"We are following events closely and we remain confident in our long-term strategy," the company said.
Sophie Lund-Yates, equity analyst at Hargreaves Lansdown, said: "Between August and early September, the sales gap narrowed dramatically as trading started to pick up. This is being helped by a stellar performance from the online business, which is supported by a very flexible, single inventory model.
"Inventory integration is a key part of the ongoing optimisation programme, which will also see stores refitted and become more digitally integrated. The programme makes sense on paper, but pressing on with such an expensive project in these turbulent times could raise eyebrows."
As at 1030 BST, shares in Inditex were ahead 7%. Founder Amancio Ortego controls the group with a 59% stake.