Ikea gets permission to build 163 affordable homes in UK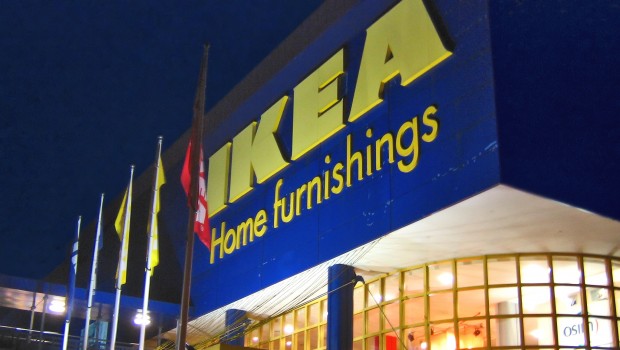 The council of Worthing granted Swedish furniture company Ikea permission to build 162 affordable flats in a joint-venture with construction firm Skanska.
Worthing council has signed up with BoKlok, a company jointly owned by the Swedish retailer and construction firm Skanska which specialises in factory-built housing that can be constructed at a low cost to provide residents with a more affordable alternative to the current stock of homes on offer.
According to the Office for National Statistics, a typical resident of Worthing must stump up to 12 times' the local annual salary in order to afford a home.
On its website, the company claimed that "a single parent can afford to buy and live in a newly built two-bedroom BoKlok apartment."
Councillor Kevin Jenkins, Worthing borough council's executive member for regeneration, said: "In this current market it's extremely tough for local people who are in full-time work to get on the housing market.
"This proposal could change that, giving these hard-working individuals a genuine chance to buy their own home without having to move out of the town."
The company had already built 11,000 homes across Sweden, Finland, Denmark and Norway, and ws keen to break into the UK after a false start more than a decade ago.
The houses, which are prefabricated offsite and come with flooring, tiling and an Ikea kitchen, will be built on land licensed from the council which will charge an annual ground rent.
To work out how much to charge, the average salary for a full-time worker in the Worthing area is used to calculate what residents can earn tax and the estimated monthly cost of living is then deducted and an affordable 25-year mortgage then calculated.