Huawei claims US blacklisting led to $12bn revenue fall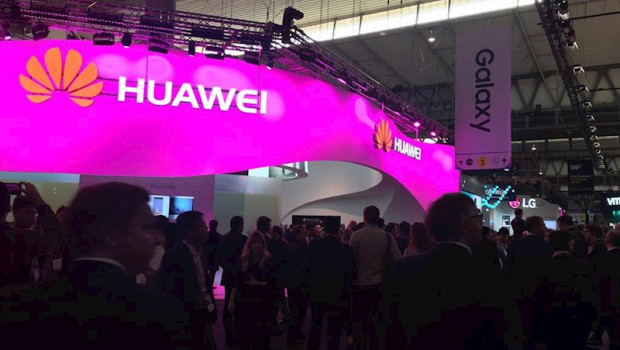 Huawei claimed on Tuesday that Washington's decision to blacklist it had cost the telecommunications equipment giant $12bn in lost revenue during the previous year.
The company's annual sales of $123bn were in line with the target set by management at the start of 2019, but Huawei had been looking to revise that target to $135bn, which it was unable to do.
In yuan terms, Huawei's sales jumped by 19.1% with net profits of $9bn coming in 5.7% ahead.
Nevertheless, that was slower than the profit growth of 25% and 28% that it reported in 2018 and 2017, respectively.
Eric Xu, rotating chairman at Huawei, told CNBC in an interview Tuesday that the company had missed its own targets.
Xu blamed the blacklisting for the $12bn shortfall: "We didn't meet our revised targets, which was the $135bn mark. We were short by $12bn. This was the results of the U.S. sanctions.
"We had to deal with the challenges around the supply continuity and we had to address the supply challenges in the short term, so as to supply certain products to our customers. And we also had to increase our R&D (research and development) investment," Xu added.
"It is the consumer business of Huawei that was hurt the most," Xu said.
The unit brought in sales of $66.93bn in 2019, which was $10bn below what Huawei was targeting.
"We look at the consumer business, if everything goes on without being disrupted last year, the revenue from the consumer business would at least be $10bn US dollars more than the numbers we actually achieved," he added.
Xu blamed the loss of licensed Google apps on its devices for international markets.