Huawei arrests prompts global sell off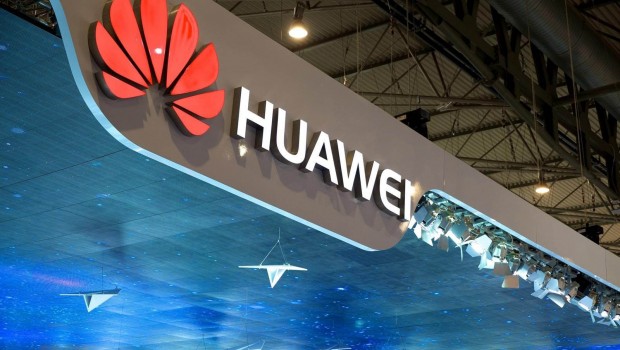 The FTSE 100 tumbled to a two-year low on Thursday after the arrest of Huawei's chief financial officer rattled investors worldwide.
Meng Wanzhou, who is also a deputy chair of the Chinese telecoms equipment firm and the daughter of its founder Ren Zhengfei, was arrested in Vancover, Canada. No details about the arrest have been released, but it is thought that the US – which is seeking Meng's extradition – is investigating Huawei over possible violation of sanctions against Iran.
China's embassy in Canada is demanding her release. It said: "The Chinese side firmly opposes and strongly protests over such kind of actions which seriously harmed the human rights of the victim," adding that it had called on the US and Canadian authorities to "immediately correct the wrongdoing and restore the personal freedom of Ms Meng Wanzhou".
The arrest comes at a delicate time in the simmering tensions between the US and China. Following the G20 Summit in Argentina at the weekend, Washington and Beijing struck a 90-day ceasefire, including President Donald Trump agreeing to delay a planned rise in tariffs, from 10% to 25%, to allow for talks.
But the shock arrest has unnerved markets around the world, who fear it will now escalate the simmering trade war.
By 10.30am in London, the FTSE 100 had crashed 175 points to 6,746.52, close to lows last seen in the weeks immediately following the Brexit referendum. It echoed similar falls across Europe, where France's CAC and Germany's DAX were trading 3% lower. In Asia overnight, the Hang Seng and Nikkei both suffered heavy losses. In the US, the CME had to pause the trading for the S&P 500 futures when they lurched lower on opening.
Russ Mould, investment director at AJ Bell, said: "Investors are back in risk-off mode. Markets are worried by numerous things: global economic growth, rising interest rates and the US/China trade war. The latter is certainly centre stage in today's sell-off after Canadian authorities arrested [Meng], who now faces extradition to the US. Investors may fear this will stir up tensions between China and the US."
Connor Campbell, financial analyst at Spreadex, said: "The post-G20 trade truce is starting to feel like a distant memory, with Trump and now the arrest of Meng serving to undermine whatever naïve hopes of progress had built up on Monday.
"China has, obviously, been quick to criticise the arrest, while Huawei is demanding her release. It is yet another blow to what was already looking like a fragile and inchoate ceasefire, and has sent the markets into another value-eroding funk."
The arrest of Meng compounds a difficult week for Huawei, after it emerged on Wednesday that British Telecom was removing its equipment from keys parts of its 3G and 4G networks, part of an internal policy to ensure the Chinese firm was not at the centre of its infrastructure. Australia and New Zealand have also moved to block Huawei components being used in future 5G networks.
Alex Younger, the head of Britain's MI6 security agency, said Huawei was being tested in laboratories supervised by UK intelligence chiefs from the National Cyber Security Centres.
"We need to decide the extent to which we are going to be comfortable with Chinese ownership of these technologies and these platforms in an environment where some of our allies have taken a very definite position", he said.