Honda, Nissan strengthen full-year guidance as global demand picks up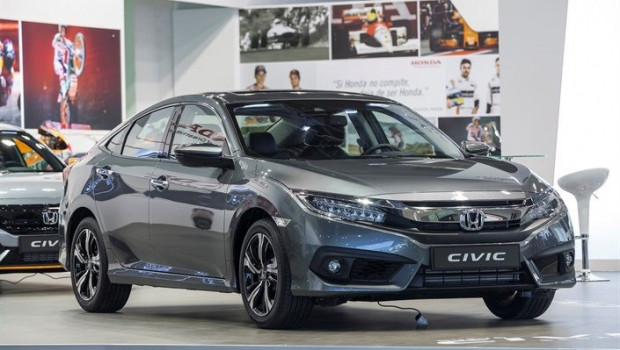 Japanese car makers Nissan and Honda strengthened their full-year forecasts on Tuesday, supported in part by improving demand from China.
Honda increased its full-year operating profit forecast by 23% to ¥520bn, while Nissan said it now expected to post a loss of Y205bn for the year to 31 March. It had previously forecast a ¥340bn loss.
The Covid-19 pandemic hit car sales around the world, but the two companies – both of which were posting third-quarter numbers – had seen demand improve in recent months, especially in China, the world's biggest automotive market.
According to data from the China Association of Automotive Manufacturers (CAAM), also published on Tuesday, car sales rose 34.6% in January year-on-year. That included a 285.5% surge in battery powered and hybrid cars.
Over the last 12 months, sales declined by 1.9% compared to 2019, but that was a significant improvement on CAAM's initial forecast for a 10% fall.
In the three months to 31 December, Nissan – which is 43% owned by France's Renault – reported operating profits of ¥27.1bn, compared to ¥22.7bn a year previously, while revenues fell to ¥2,224.8bn from ¥2,504.2bn.
Looking forward, chief executive Makoto Uchida said: "We will further improve our financial discipline, renew our product line up and improve the quality of our sales, while carefully monitory possible risks.
"While we will remain disciplined in transforming our business, we will further enhance our electrification technology, which is one of our strengths, and continue to launch electrified vehicles globally toward our goal of carbon neutrality in 2050."
At Honda, third-quarter operating profits jumped 66.7% to ¥277.7bn, helped by lower research and development expenses and ongoing cost cutting. Sales nudged 0.6% higher to ¥3,771.5bn yen.
As well as Covid-19's impact on demand, car manufacturers had also been hampered by a global shortage of computer chips, as the sudden rebound in car sales at the end of 2020 led to a shortfall in components.