H&M halts leather purchases from Brazil to fight rainforest wildfires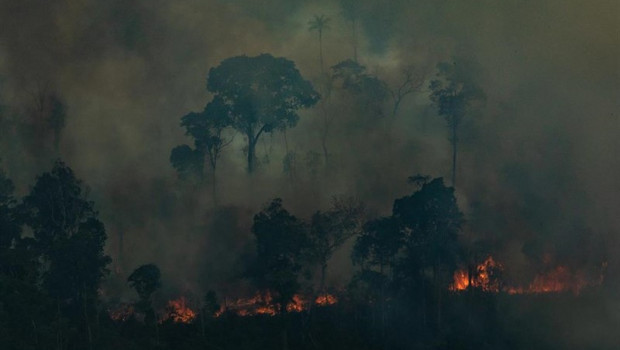 Fashion retailer H&M announced on Thursday that it had stopped purchasing leather from Brazil until assurances were given that it was not contributing to the harm being done to the Amazon rainforest.
H&M was following in the footsteps of VF Corp, owner of shoe and clothing brands including Timberland, Vans and North Face, which made a similar announcement last week.
"Due to the severe fires in the Brazilian part of the Amazon rainforest, and the connections to cattle production, we have decided to place a temporary ban on leather from Brazil," H&M said in an emailed statement.
"The ban will be active until there are credible assurance systems in place to verify that the leather does not contribute to environmental harm in the Amazon," it said.
The decision was triggered by the thousands of wildfires that were spreading through the Amazon rainforest and which could, at least in part, be blamed on farming, mining, drilling and especially on cattle farmers starting blazes deliberately in order to clear forestlands to make way for ranching, despite the practice not always being legal.
And the decision appeared to be having its desired effect, amid growing concern in Brazil that international companies would step back from the country due to the controversial forest fires, amid accusations that the newly-elected President, Jair Bolsonaro's administration had done far too little to combat the fires, and the prospect of international sanctions.
A H&M spokeswoman clarified that the vast majority of the group's leather originates from Europe and only a very small part from Brazil.