Heineken ditches plastic rings and shrink wrap from cans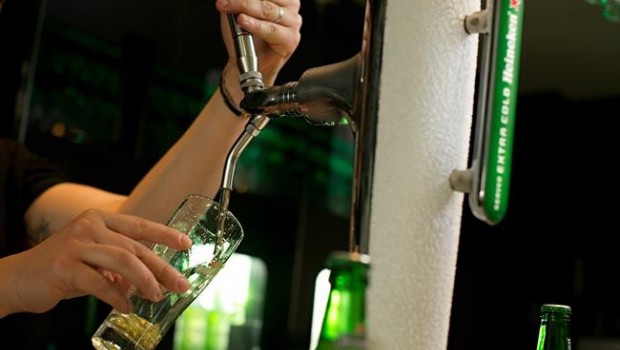 Heineken ditched single-use plastic rings and shrink wrap from millions of multipack cans and will be replacing them with cardboard in its latest move to combat plastic pollution.
The beverages company invested £22.0m in new technology and production facilities at its UK sites that will enable it to start rolling out the changes from April 2020.
The changes from Heineken will lead to 517 tonnes of plastic being removed from the packaging of its brands in the UK by the end of 2021.
The changes will be rolled out first across the Heineken, Foster's and Kronenbourg 1664 brands. Strongbow, Bulmer's, Red Stripe and John Smith's will adopt the switch by the end of 2021.
Cindy Tervoort, the head of marketing at Heineken, said: "It's what our customers want and expect, and we have been working on and testing this innovation for three years.
"We could have had a different version earlier on but we wanted to make sure that we ticked all the boxes and we didn't compromise," she said.
"We've worked really hard. So it's 100% plastic-free, it minimises the total amount of packaging and it's still very practical for our beer and cider drinkers - very easy to grip and carry."
The biggest chunk of the investment - £15.0m - will go to the Manchester branch, where trial runs will begin before the end of the year.
Hereford will get £4.0m, and Tadcaster will get £3.0m.