GameStop CEO quits following share frenzy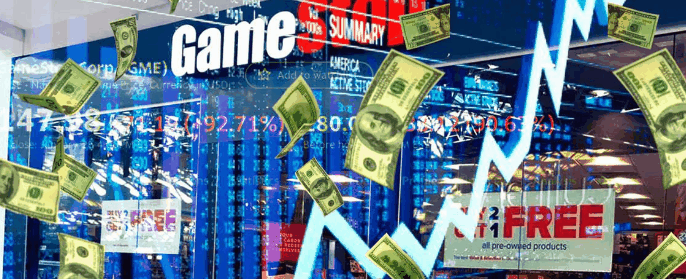 GameStop's chief executive is stepping down soon after the US video game retailer was the subject of a share-dealing frenzy.
George Sherman, CEO for the past two years, will leave at the end of July or earlier if a replacement is appointed, GameStop said. The company said it has been considering a leadership change and brought in outside consultants to help.
GameStop's shares surged 2,000% in January as day traders organised online to push up the shares and hurt hedge funds holding short positions in the company. Hedge fund manager David Einhorn said last week the episode was an example of "quasi-anarchy" in markets.
The company reported a $215m annual loss in March as gamers switched purchases to digital formats. Sherman has cut costs and closed some international operations during his time in charge.
Ryan Cohen, GameStop's incoming chairman, said: "GameStop appreciates the valuable leadership that George has provided throughout his tenure. He took many decisive steps to stabilise the business during challenging times. The company is much stronger today than when he joined. On a personal note, I also want to thank George for forming important partnerships with the new directors and executives who have joined GameStop in recent months."
Sherman's decision follows the departure of Chief Financial Officer Jim Bell and the formation of a strategic planning committee in March. The company has appointed a chief technology officer, chief operating officer and chief growth officer in the past two months.