Fourth-quarter income falls at SocGen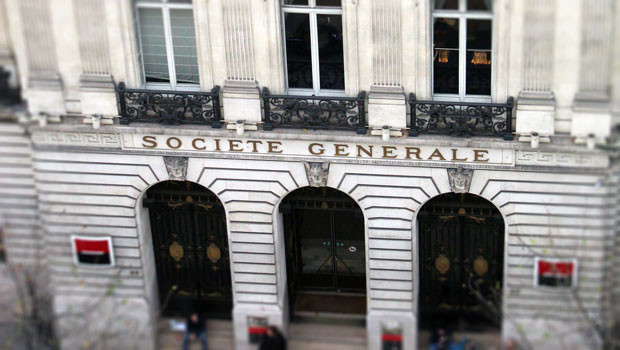 Societe Generale reported a slide in fourth-quarter income on Wednesday, after the French lender boosted provisions for bad loans.
Net banking income in the three months to 31 December improved 4% to €6.9bn, helped by rising interest rates. But reported net income fell 35% to €1.2bn, after a total of €413m was set aside to cover bad loans. It was, however, comfortably above analyst expectations of €834m.
The group also reiterated its financial targets for 2025, including a cost-to-income ratio below 62% and an expected return on tangible equity of 10%.
Frederic Oudea, outgoing chief executive, said: "2022 marked a decisive stage for the group, which was able to deliver record underlying performances while adapting itself swiftly and efficiently to an uncertain and complex environment.
"Building on the commercial momentum of the businesses, and the strength of the balance sheet, the group is confident of being able to reap the benefit of ongoing projects and business developments."
Earlier in the year, SocGen took a €3bn writedown after it exited Russia following the invasion of Ukraine. Annual underlying net income was €5.6bn, or €2bn once the impact of Rosbank and its subsidiaries was included.
SocGen also said on Wednesday that it would return €1.8bn to shareholders through a 1.7 euro per share cash dividend and a €440m buyback programme.
Shares in the bank, France's third largest, were off just under 1% as at 0930 GMT.
Incoming chief executive Slawomir Krupa will replace Oudea at SocGen's annual general meeting in May. Oudea is leaving the lender after 15 years at the helm.