First-quarter sales beat expectations at Renault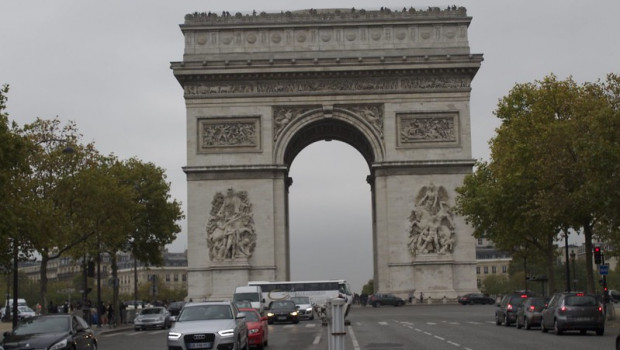 Renault Group reported a jump in first-quarter revenues on Thursday, fuelled by a rebound in sales and higher prices.
The French car manufacturer said it sold 535,000 vehicles in the three months to March end, up 14% on the same period a year previously, while revenues jumped by more than expected, up 30% at €11.5bn.
The orderbook in Europe was at "record" levels, it added, standing at 3.3 months of sales at the end of the quarter.
Thierry Pieton, chief financial officer, said: "Renault is off to a solid start in the year. The group pursues its commercial policy focused on value, by optimising its pricing policy and commercial discounts, and focusing on the most profitable channels.
"The strong order book at the end of March and all forthcoming launches will keep supporting the group's commercial acidity."
Pieton also ruled out cutting prices on electric vehicles, despite similar moves by US rival Tesla Motors. He told analysts: "There is no big incentive to go cut the prices and kill the residuals and go into a spiral that some of the competition has done. If it results, short term, in slightly lower volumes, so be it."
He added that while demand for electric vehicles had been softer in January and February, caused by a number of governments cutting subsidies last year, March had been stronger.
Renault was hit hard by the pandemic and global semiconductor shortage. It is currently in the middle of a turnaround programme, which includes focusing on higher-margin premium cars and electric vehicles to bolster profits.
Tesla posted its lowest quarterly margin in two years late on Tuesday, missing market forecasts, after it cut prices aggressively to spur demand and fend off increased competition. Its stock fell sharply in response, and had lost 7% in pre-market trading by noon on Wednesday.
Concerns about a potential price war always weighed on Renault, despite Pieton comments, with the stock down 6%.