Fiat, Peugeot shares rise as merger terms adjusted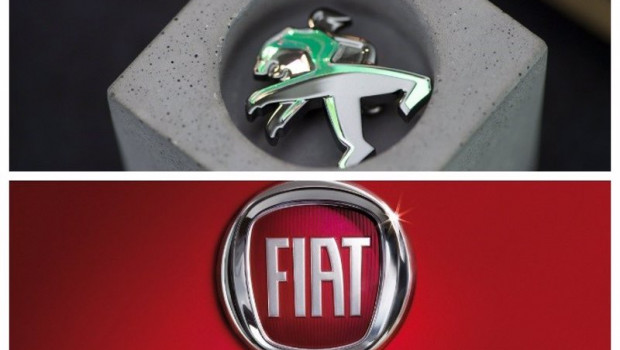 Fiat Chrysler shares were sharply higher on Tuesday after the terms of its planned €50bn merger with Peugeot were revised by the two car makers.
Fiat Chrysler shares were up almost 9% by midday, while Peugeot shares were up almost 3%.
The companies late on Monday said they wanted to save cash and increase cost cuts before they merge into the world's fourth largest carmaker to be called Stellantis.
The cash element of a €5.5bn special dividend would be reduced to €2.9bn, the duo said.
Forecast annual savings would now come in at more than €5bn from €3.7bn. One-off costs of achieving these would also increase to €4bn from €2.8bn.
"Today's announcement is a further, strong signal of a common determination to ensure that Stellantis has all the resources it needs," said FCA chief executive Mike Manley.
Cutting only Fiat's payout would change the merger's ratios, but Peugeot agreed to hand half of its 46% stake in parts maker Faurecia to Fiat shareholders as well as its own. The plan had been to spin off its stake Faurecia to Peugeot shareholders.