FedEx slumps after downgrading earnings guidance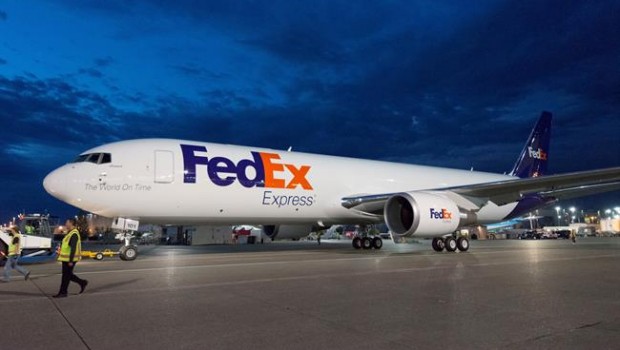 FedEx shares slumped in pre-market trade on Wednesday after the US shipping company posted a drop in first-quarter earnings and downgraded its guidance for the year, pointing to weakening global economic conditions and higher costs.
In the first quarter to the end of August, net income fell to $745m or $2.84 a share from $835m or $3.10 in the first quarter of last year, while revenue was flat at $17.05bn. Operating income declined to $977m from $1.07bn the year before.
The company said its performance continued to be hit by "a weakening global macro environment" amid increasing trade tensions and policy uncertainty. FedEx also pointed to increased costs to expand service offerings and continued mix shift to lower-yielding services.
"The impact of one fewer operating day and the loss of business from a large customer also negatively impacted results," the company said. The large customer in question is likely Amazon.
It now expects fiscal 2020 earnings of $11 to $13 a share excluding costs related to the integration of TNT Express and before the retirement plan adjustment. This assumes "moderate" US economic growth, the company's current fuel price expectations, no further weakening in international economic conditions from its current forecast and no additional adverse developments in international trade policies and relations.
At 1340 BST, the shares were down 10.7% at $154.72 in pre-market trade.