FC Barcelona is set to sue Nike after sale of defective football kits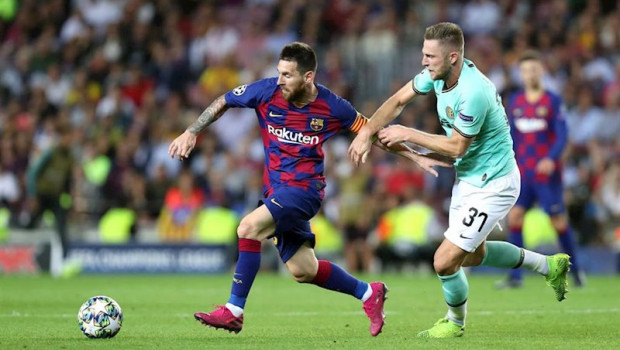 Top-ranked Spanish football team, FC Barcelona, will reportedly seek compensation from retail giant Nike after discovering a defect with new football kits.
As a result of the defect, the club will miss out on a crucial shop window at the end of the football season.
The club had to withdraw home jerseys, intended to be worn by fans rather than players, before they could go on sale after discovering a manufacturing error resulted in the colours bleeding when wet, said people familiar with the issue.
The defect has yet to be fixed so it remains unclear when the shirts can go on sale. The club hopes the problem is solved by the final stages of the Champions League, Europe's top club tournament, which will resume in August.
According to the Financial Times, the club is preparing to request €15m-€20m to take into account the l/st sales.
In 2018, the club began a 10-year kit agreement with Nike worth €150m-€155m annually, one of the biggest kit supply deals in the sport. In the same year, the club formed Barça Licensing and Merchandising, in effect taking control over areas such as its retail stores and shirt sales worldwide.
Nike said: "We have identified an aesthetic change that is required in the FCB 2020-21 fan home jersey. Once this is resolved a date for the availability of this jersey will be announced."