EU clears path for Boeing's 737 Max to resume flying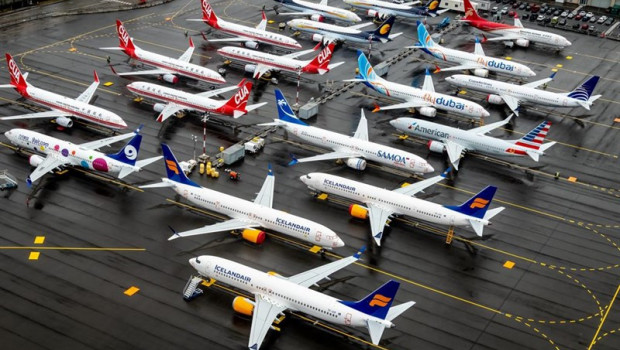 Boeing's troubled 737 Max airplane could return to the skies by this summer, the European Union's air safety regulator has indicated.
Patrick Ky, the executive director of the EU Aviation Safety Agency, said that a final version of an airworthiness directive – first published in draft form in November – was close to publication.
He said: "We expect to publish it next week, which means the Max will be cleared to fly again." A sperate certification for the Max-200 is set to follow in "coming weeks", enabling flights to resume before summer.
In one of the biggest crisis to ever hit the US manufacturer, the 737 Max was grounded worldwide in March 2019 after a faulty sensor caused two crashes, in Indonesia and Ethiopia. A total of 346 people were killed in both crashes.
The crisis has so far cost Boeing around $20bn, and saw chief executive Dennis Muilenburg ousted after nearly 35 years with the company.
The comments from EASA on Tuesday echo moves by regulators elsewhere in the world. The US Federal Aviation Administration issued an order last November enabling flights to resume following a series of interventions, including changes to the flight control software and stimulator training for pilots.