Eldorado and Caesars take a gamble on $17bn deal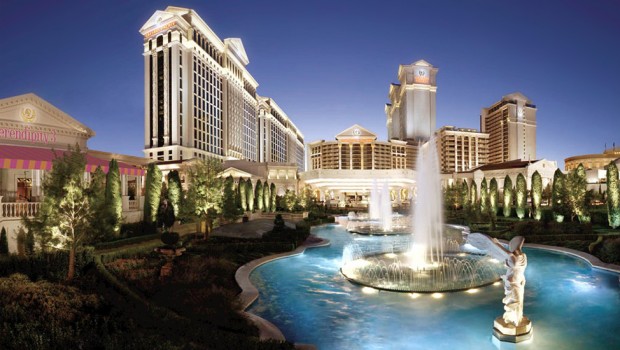 Shares in Caesars Entertainment jumped in pre-market trading in the US, after it agreed to be acquired by rival casino operator Eldorado Resorts in a multi-billion dollar deal.
Under the cash and stock deal, which will create America's largest gaming company, Reno-based Eldorado will buy all of Caesars' outstanding stock for $12.75 a share and assume Caesars' net debt, understood to be around $8.8bn.
The companies said the deal involved a total consideration of around $17.3bn, comprising Caesars' debt, $7.2bn in cash and approximately 77m Eldorado common shares.
Once completed, the combined company – which will continue to trade on the Nasdaq – will be 51% owned by Eldorado and 49% by Caesars. It will retain the name Caesars to "capitalise on the value of the iconic global brand", the companies said.
Tom Reeg, chief executive of Eldorado, called the deal a "strategically, financially and operationally compelling opportunity".
He continued: "The combined entity will serve customers in essentially every major US gaming market and will marry best-of-breed practices from both entities to ensure high levels of customer satisfaction and significant shareholder returns.
"The combination with Caesars presents attractive incremental revenue synergy opportunities as we plan to strengthen Caesars Rewards, the industry's leading player loyalty and CMS database, and combine it with Eldorado's to market to over 65m rewards customers nationally."
Tony Rodio, Caesars' chief executive, said: "By joining forces, we believe the new Caesars will be well positioned our compete in our dynamic industry."
Las Vegas-based Caesars, which was founded in 1937, owns and operates a number of resorts under the Harrah's, Caesars and Horseshoe brands. It has around 50 casinos in the US and overseas, including the iconic Cesars Palace on the Las Vegas Strip.
The company endured a bumpy period after a leveraged buyout in 2008, just before the financial crisis, left it highly indebted and it eventually filed for bankruptcy protection, which it emerged from in 2017.
Activist billionaire investor Carl Icahn, who owns 15% of the company, won seats on Caesars' board earlier this year and has been pushing for a merger.
Eldorado, a casino and hotel operator, owns 26 properties in 12 US states.
Shares in Caesars rose 12% in pre-market trading, while Eldorado eased off 6%.